This painting is quite small at 20 x 20 cm. I worked on a few small paintings this summer and I must say I really enjoyed every minute and detail. I got really consumed and sucked in by the images and the painting process.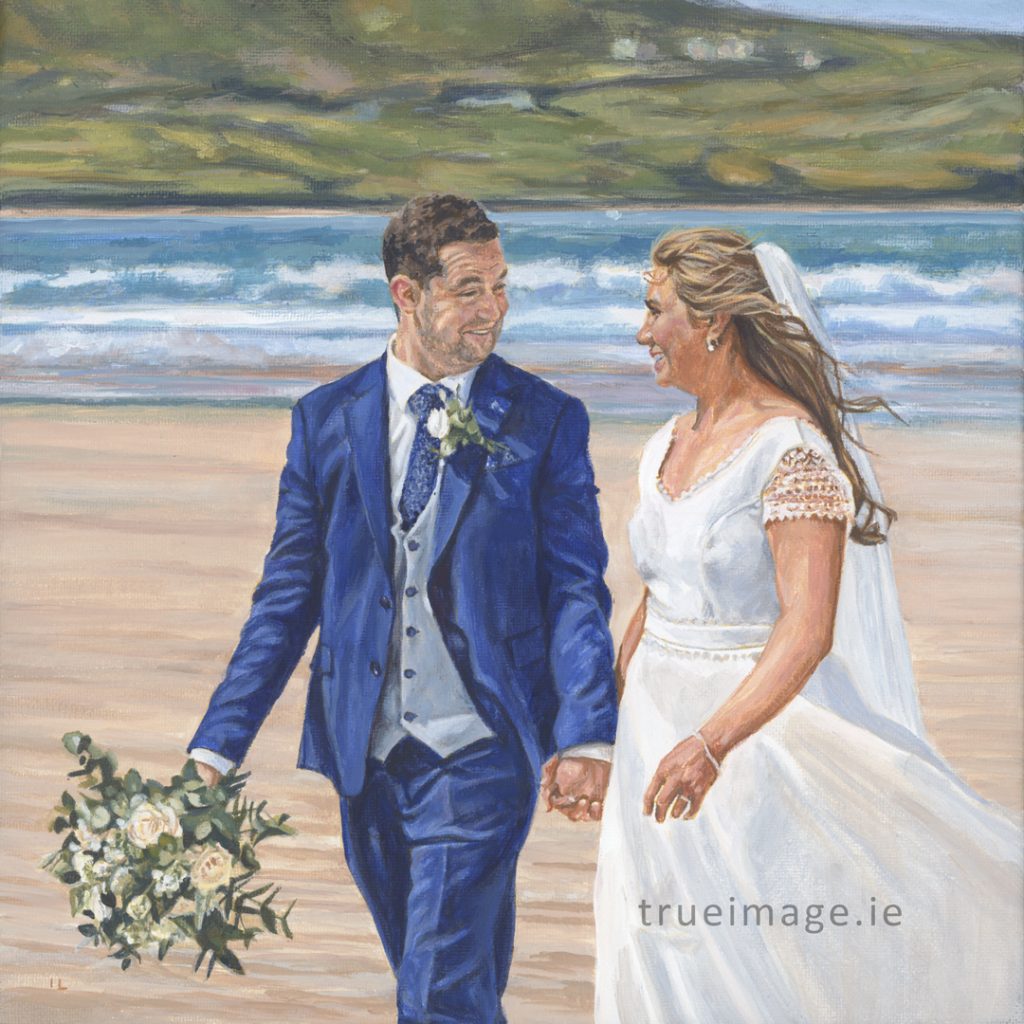 This painting was commissioned by three siblings as a wedding gift to their friends Aoife and David, who got married this year. The original photo includes a large amount of background landscape and if the painting was larger in size, it would make it part of the portrait. Because of the small scale, we decided to crop the image to include just the couple and a small amount of background for context. The location is in the west of Ireland in county Kerry.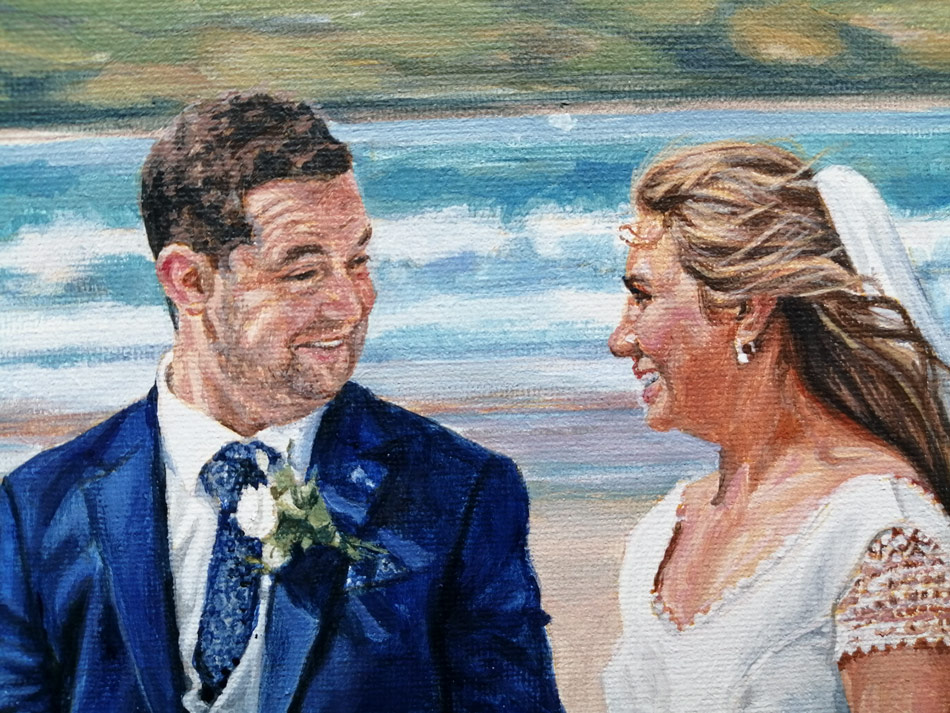 The clients were very happy with the finished painting:
Hi Ivana! Wow it looks amazing! Thank you so much for working on it… We are delighted with the painting, you have a gift!

Cian, Castlegregory, County Kerry, Ireland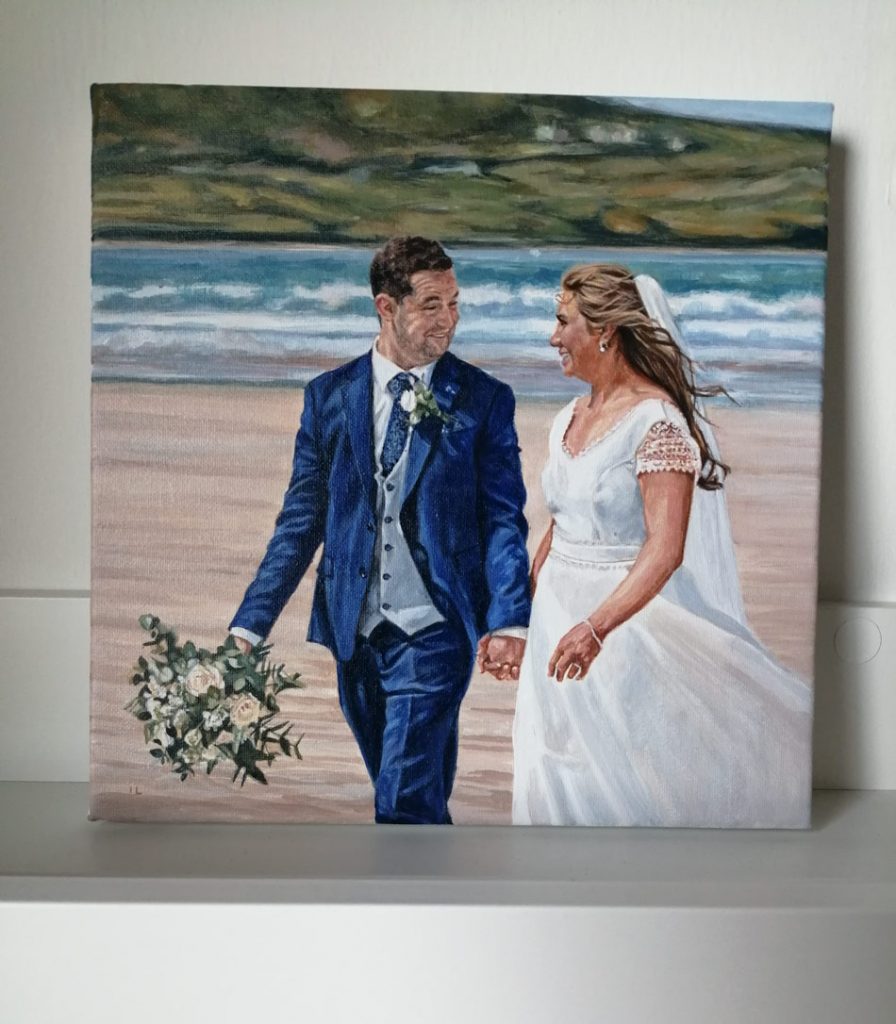 As I worked in acrylic, the painting was drying fairly quickly. It was quite warm during that week which speeded up the drying process even more. This forced me to not only work faster, but to mix smaller amounts of paint to avoid waste.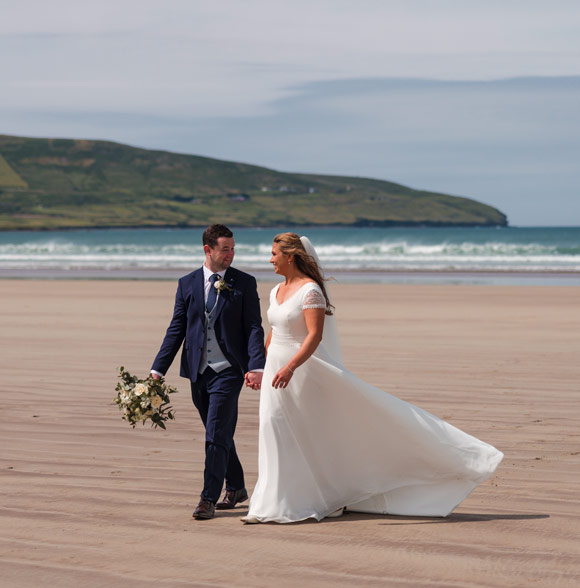 After a meticulous line sketch which I took my time with, I worked in thin layers of paint. I finished on the background first as this affects how the skin tones appear in the painting, I moved on to the main subjects. I worked on the entire canvas at the same time though rather than splitting it into sections. This was to ensure the hues work in harmony together. I have posted it on my Instagram too, where you can follow me 🙂