I completed this painting just a week ago. Michelle, my client, contacted me to turn this beautiful image into a painting for her wife Katie. It is their first wedding anniversary at the end of the month and Michelle wanted to give her wife a unique gift. I just loved the photo. It captures such a spontaneous moment in their life, the photo taken by their friend without them knowing. The colours just sing and I wanted to translate this into the painting.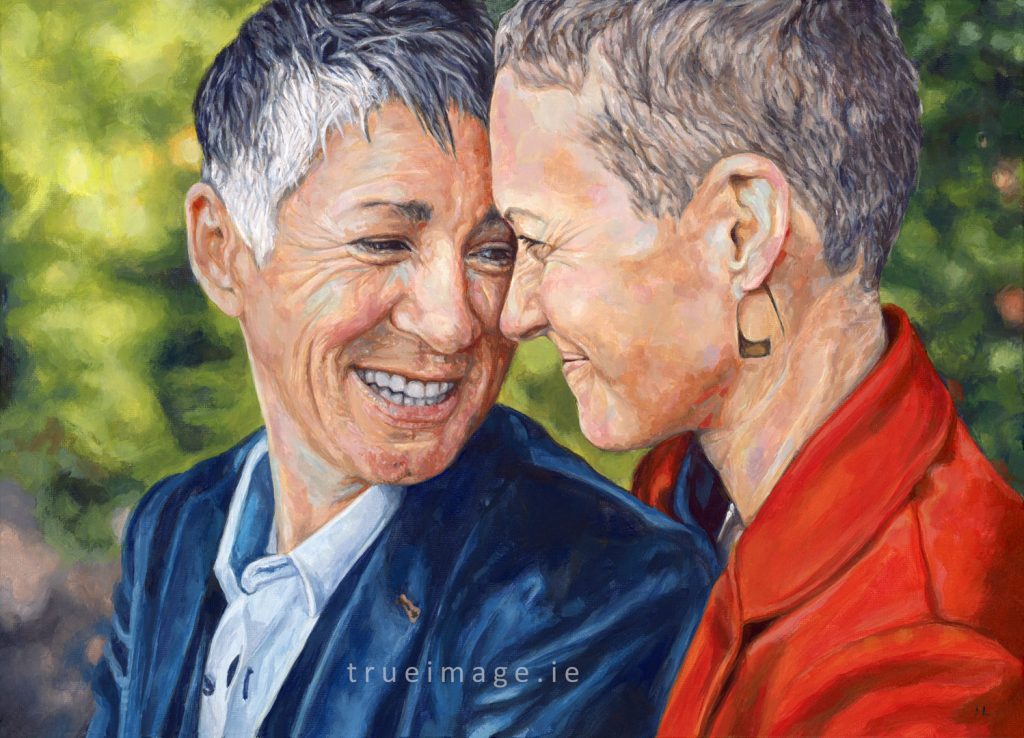 I worked with acrylics on stretched canvas at 25 x 35 cm. I didn't want to just reproduce the photo and wanted to inject some originality into the painting. I worked with a flat brush creating visible brushstrokes. Acrylics are great at being colourful and staying that way, so I worked with them in thin washes to build up a rich surface and colour harmony.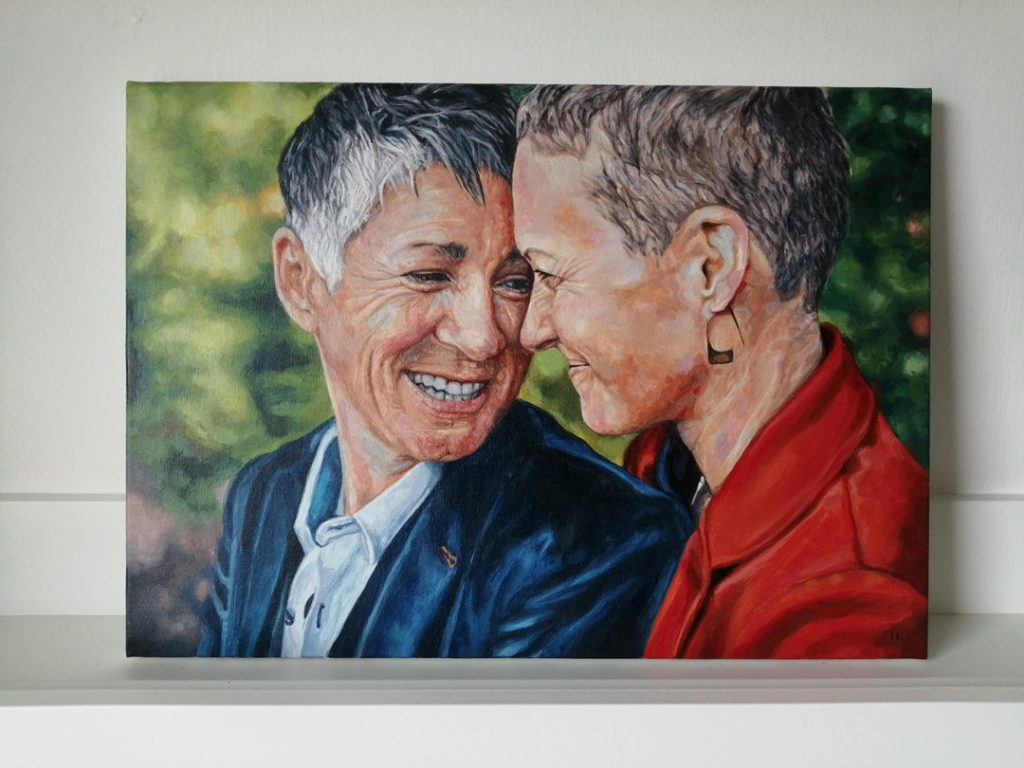 The client was very happy with the finished painting and collected it from my studio:
Oh Ivana wow!!! It's amazing! Katie will love it!! I love it!"

Michelle on commissioning a portrait of her and her wife Katie as an anniversary present, Kildare, 2022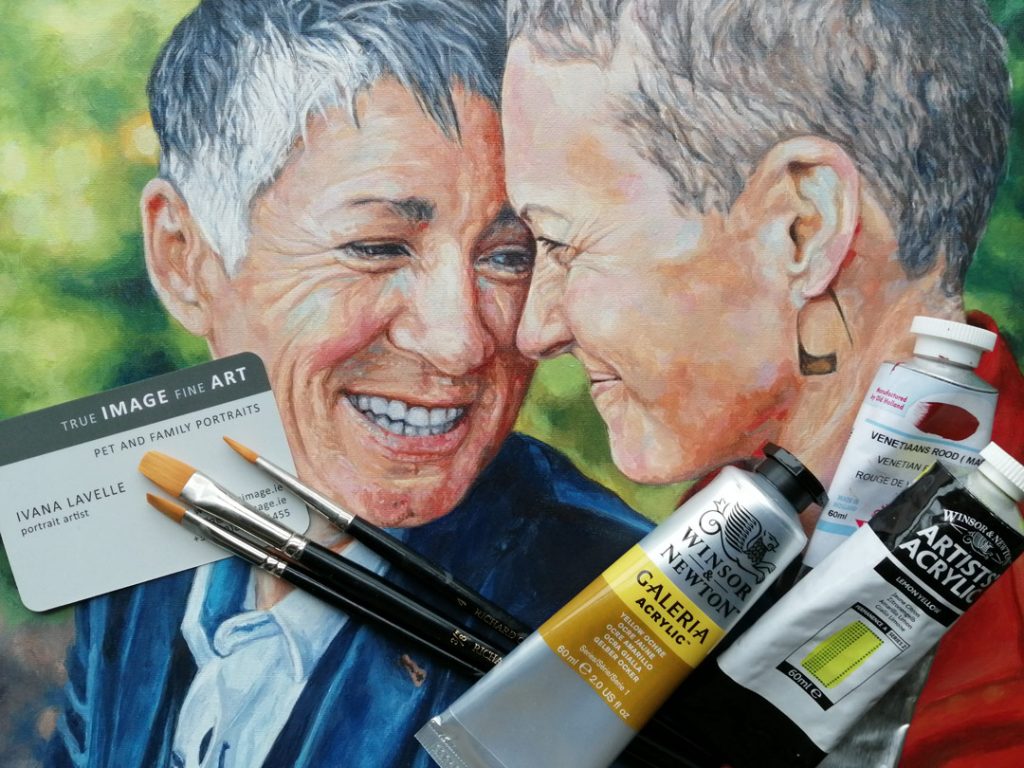 After creating a yellow ochre line sketch, I worked in blocks of colour refining the painting and detail as I went on. I worked in more detail in the area of the ladies' faces.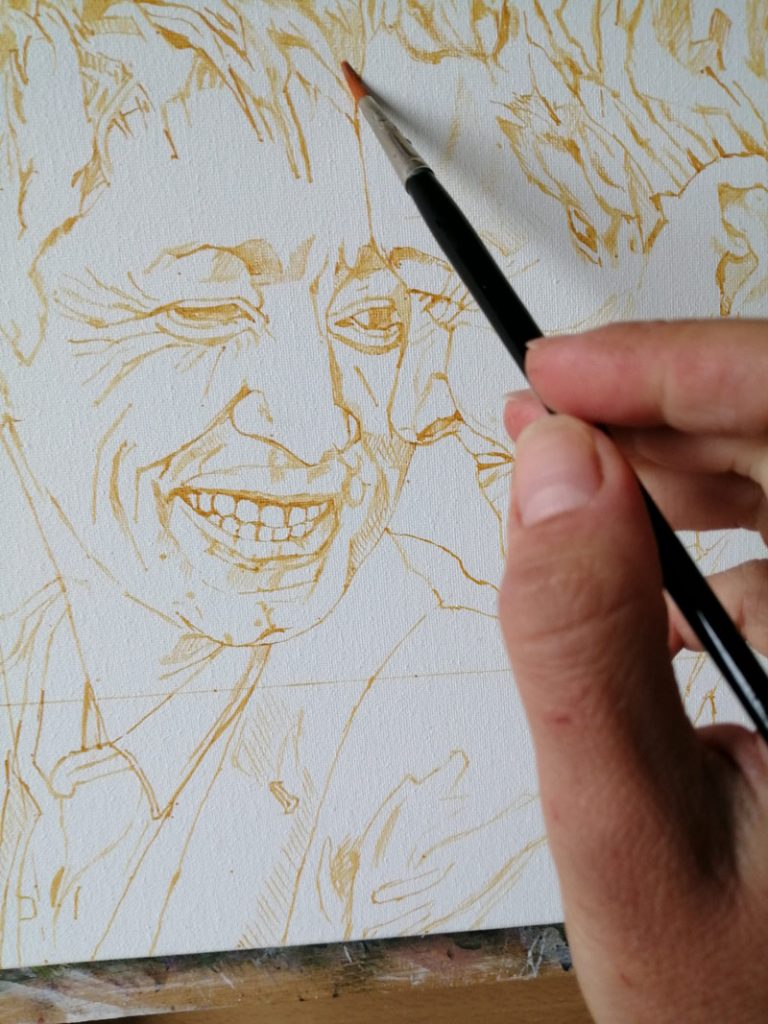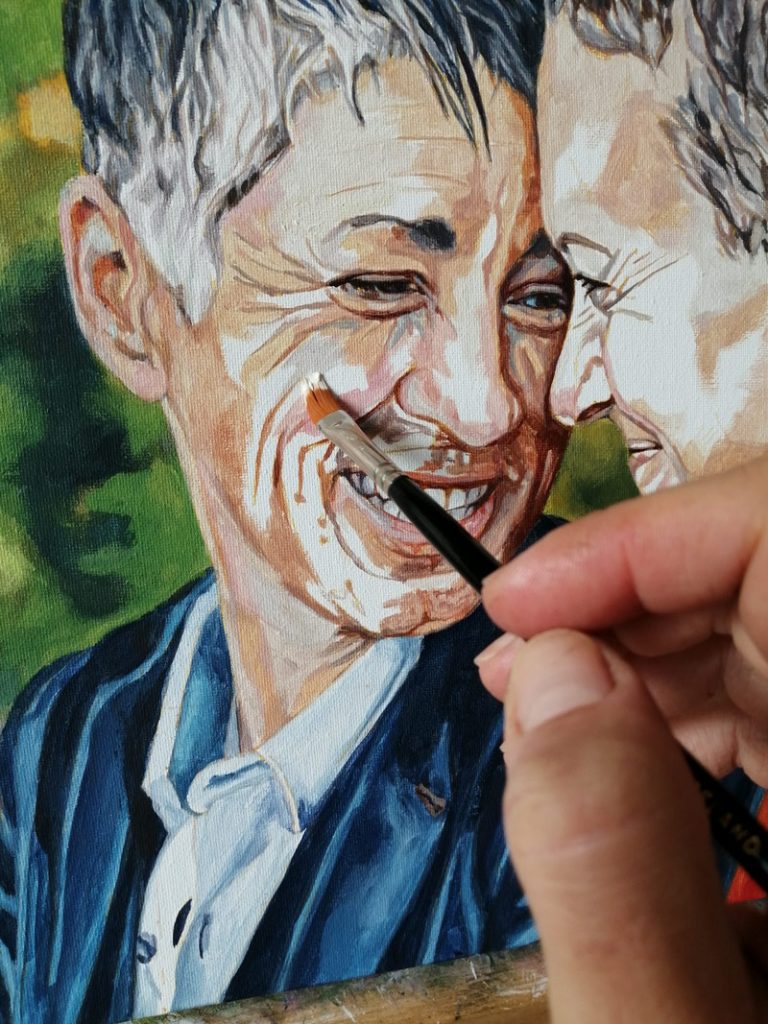 I worked in some cool blue and grey tones into the skin tones to create a balance against the warm oranges and reds. The green background works very well to contrast the warm skin tones and Katie's red jacket.