I created two portraits of Simba a few weeks ago. Her owners lost her a few months ago due to old age and they miss her so much. They wanted to have some unique artworks of her in their sitting room to keep their memories fresh.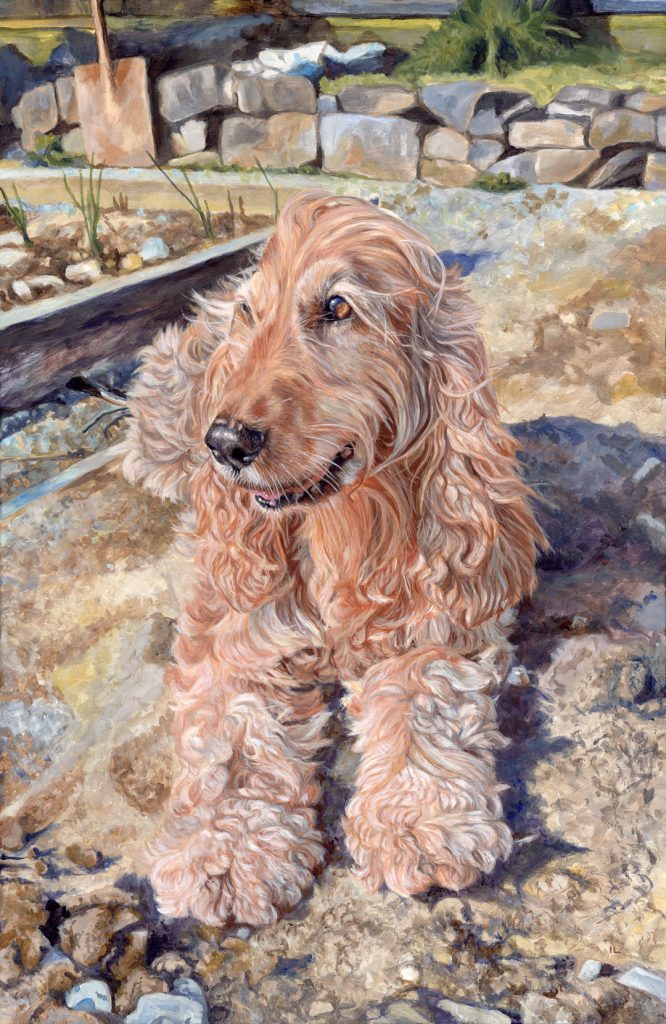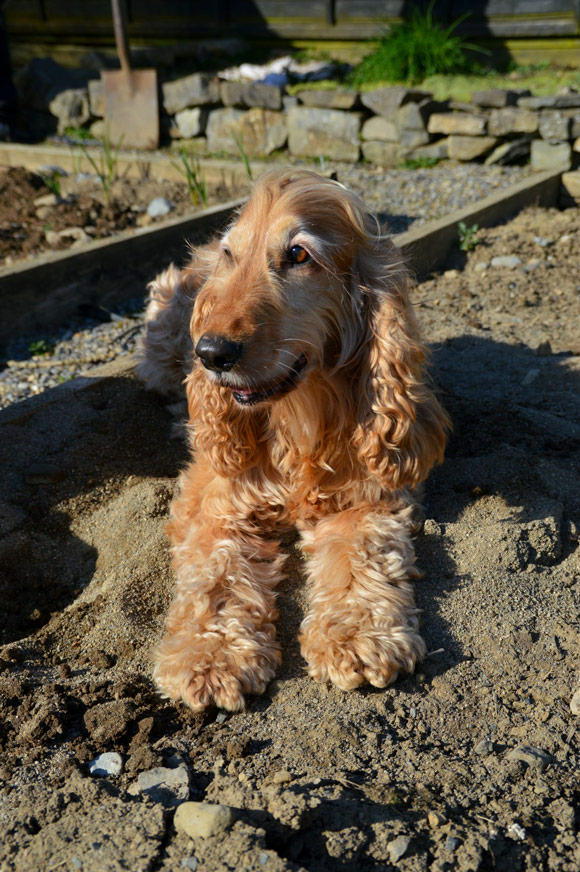 One was a painting of just her, looking very happy lying in the sunshine. The other was an old black and white photo of her walking with the family kids when they were babies. This was unusual in a way, the clients wanted some colour highlights in the drawing, so I added some colour to the kids' shorts and Simba.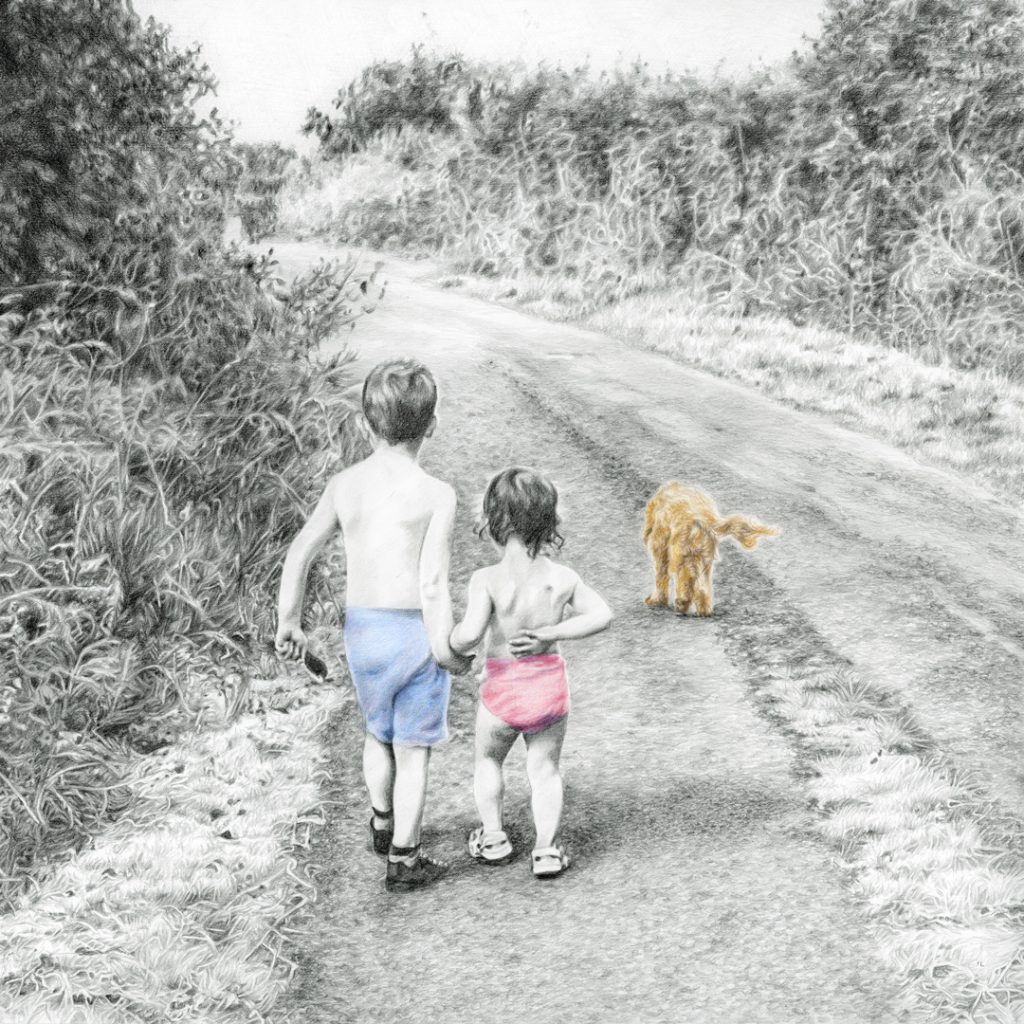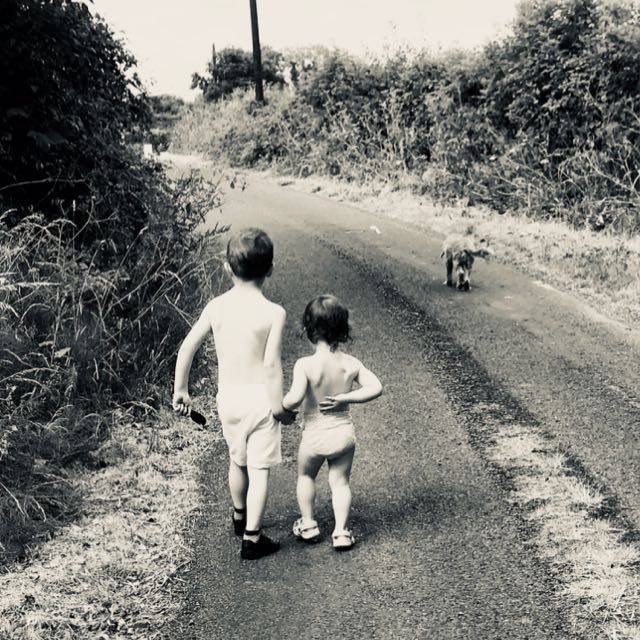 Simba, being a cocker spaniel dog, had a beautiful coloured coat. I always find it very challenging and at the same time rewarding to paint or draw curly or long haired dogs. There is so much detail to include, but once I make sense of what goes where and make sure to stand back to get an overall likeness things just come together beautifully. It is a very satisfying process be it very frustrating at times, I feel like I am in a fight sometimes and then things just fall into place :).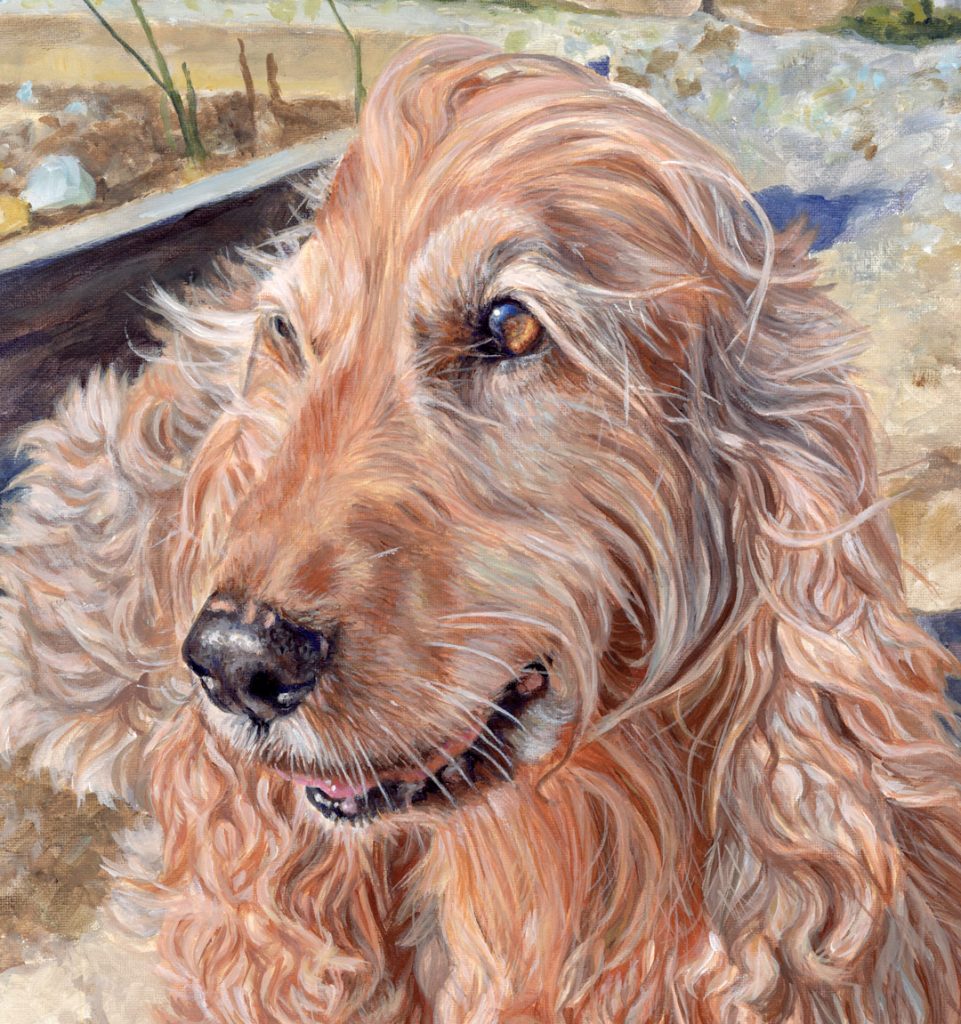 The client was delighted with the finished portraits. Hazel and James came to collect their artworks in my studio and went straight to their local framers to get them framed for their sitting room.
Good evening Ivana, Oh my god! I am blown away by your work…

Hazel in her email, Trim, county Meath, Ireland
The painting is 60 x 40 cm in size. I suggested a longer portrait format to respond to the shape of Simba in that position in the photo and Hazel agreed. It works really well I feel. I took some photographs when working on the painting and when the painting was finished. I worked on standard edge canvas, with a fine grain, which allows for a lot of layers of paint and detail.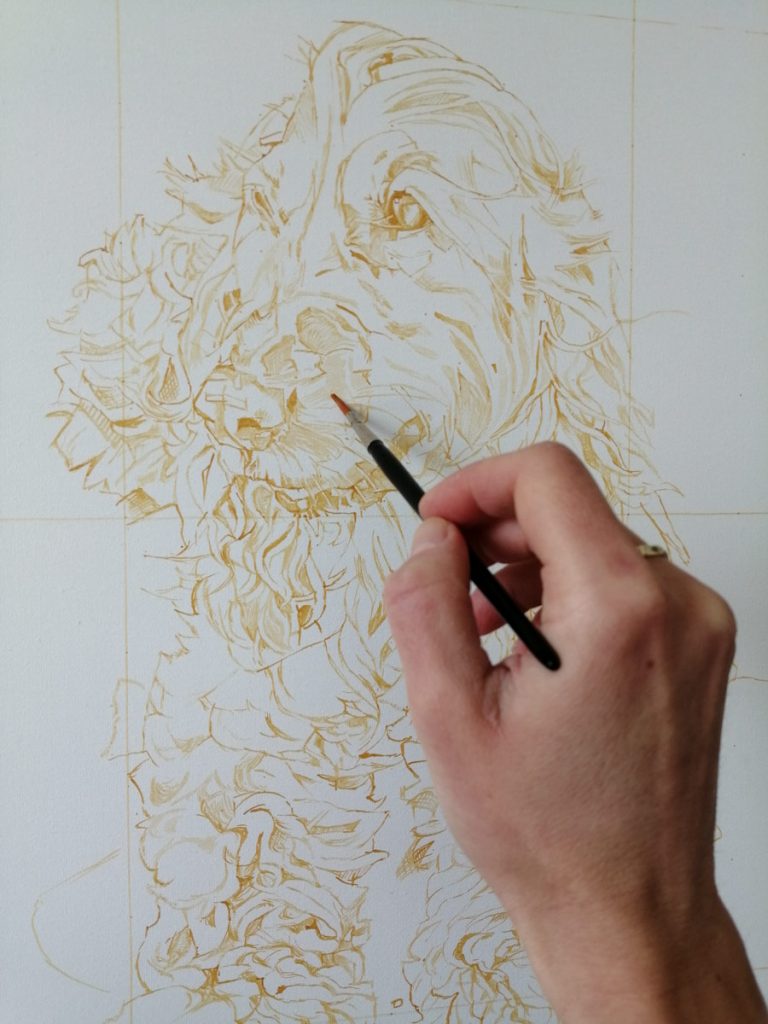 For the drawing, Hazel and James decided for a square format I suggested. I moved Simba a little closer to the children to make her appear a little larger in the drawing. After seeing some artworks on my Instagram page where I used colour highlights, Hazel enquired about me doing the same with her drawing. She had an idea of using the colours she has in some existing artwork in her sitting room, so we settled upon a blue and pink for the children's trousers, and Simba's natural tan fur colours.