This is an acrylic painting I worked on for a client in county Tipperary in Ireland. The client was getting married on New Years Day in 2022 and wanted to gift this painting to his then fiancee on their wedding day. Unfortunately, he contacted me too close to Christmas and I just couldn't promise to have it ready in time for his big day. He commissioned the painting anyway, to give to his wife's 30th birthday in March 2023.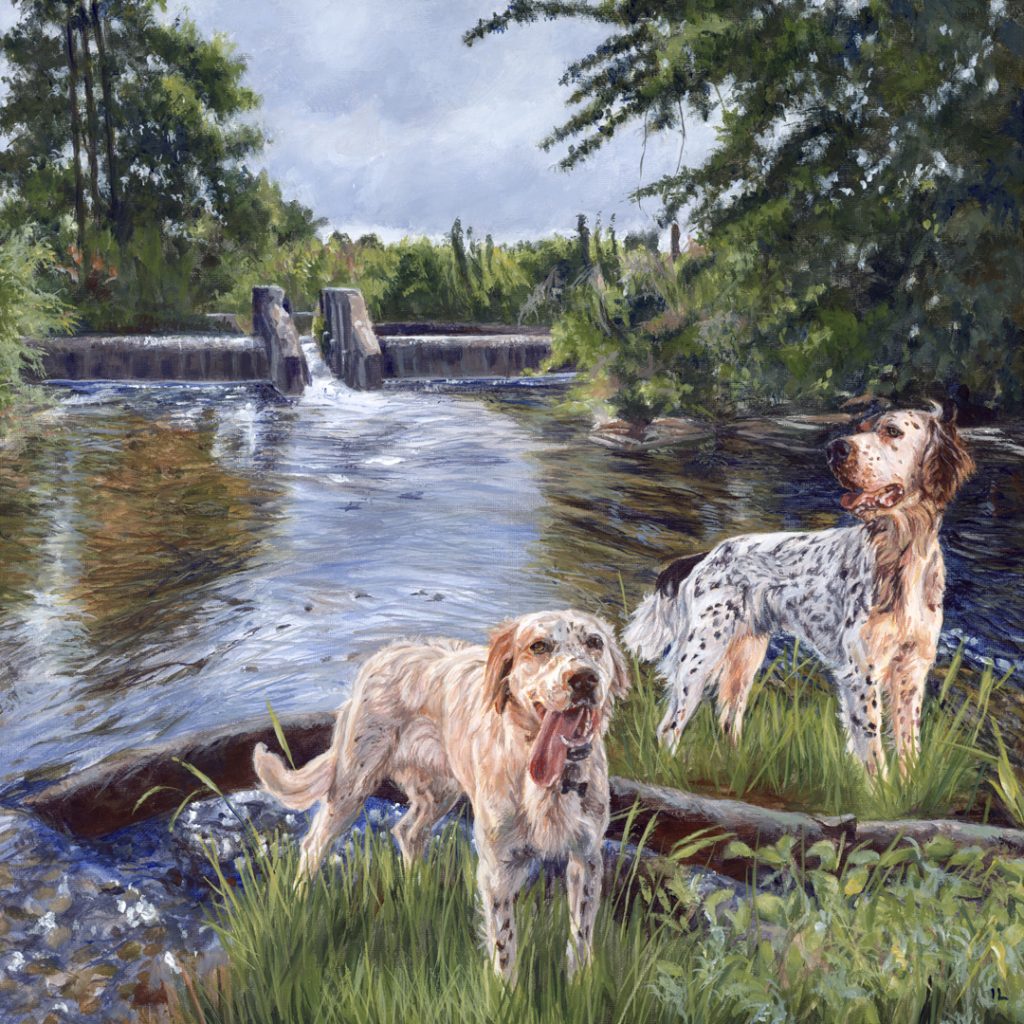 I was delighted to paint these two beautiful English setter dogs. They look so comfortable and happy in their individual photos. The client had a very clear idea of how he wanted the composition of the painting to work. He emailed a separate photo for each of the dogs, and the river as a separate background image.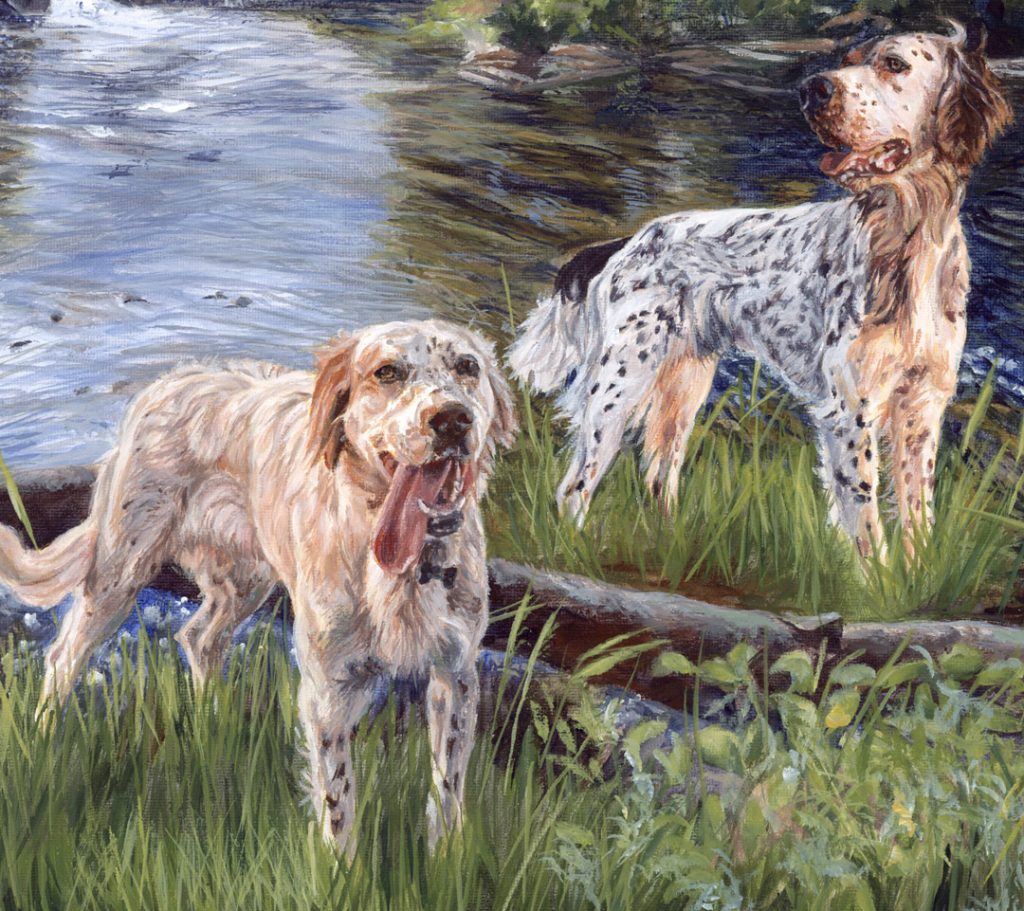 I superimposed these together in Photoshop and he was very happy with the layout and decided to proceed with the commission process. I was delighted, as I just love how the photos work together. I placed the dogs in the foreground and adjusted the grasses in the front. I prepared a square format mock-up which worked very well with all the elements in the image.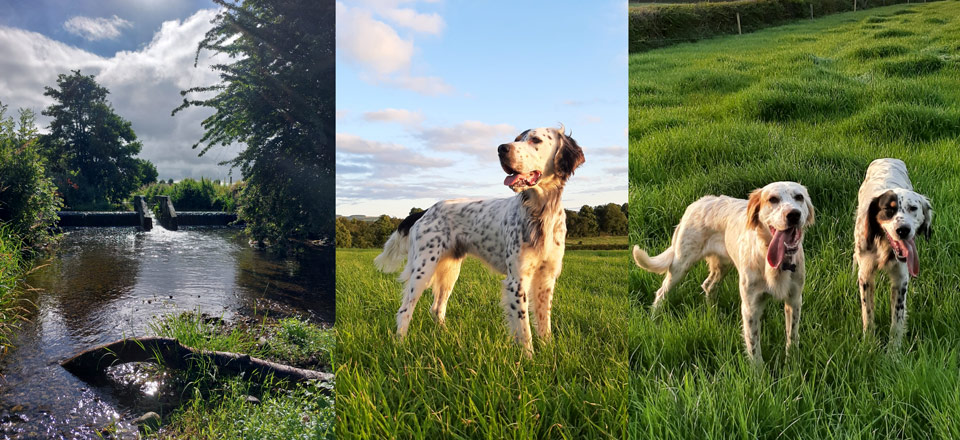 Hi Ivana, we received it, thanks very much. I am so happy with the painting and I couldn't get over the details in the painting, I love it so much and my wife absolutely loved it and said it was such a special painting/gift. I'm delighted I could give her something different for her 30th birthday. I am so thankful that you could do it for us. Thank you for painting Duke and Bailey, you got their characteristics spot on in the painting. Kindest regards,

Christopher, county Tipperary, Ireland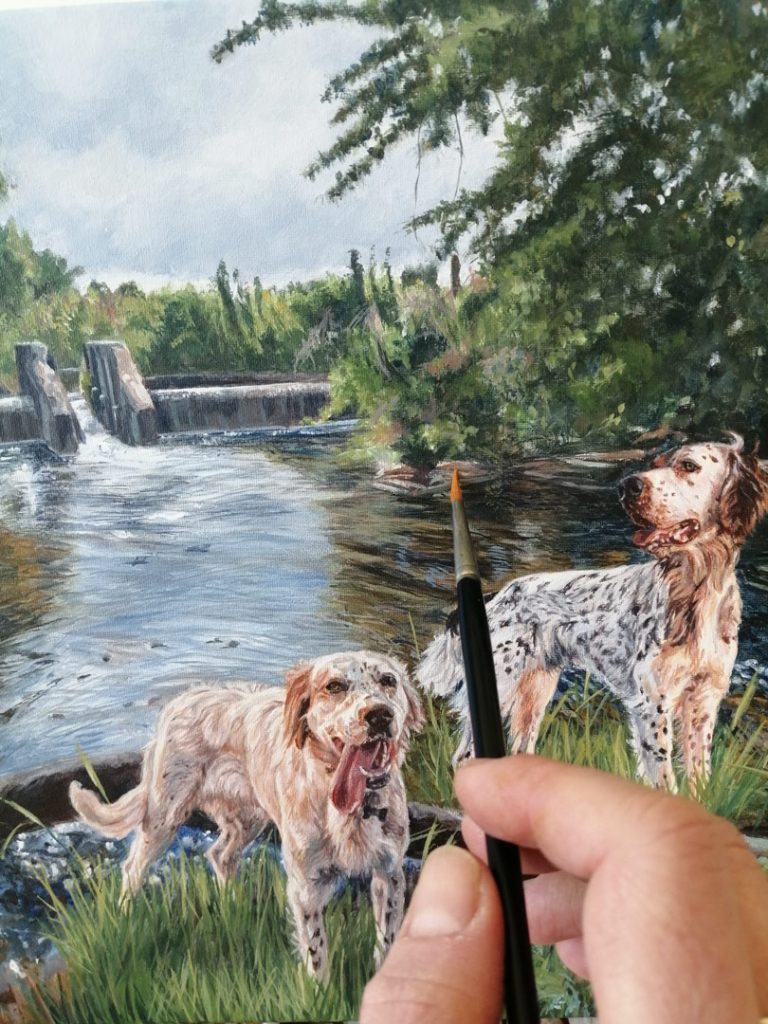 I worked with acrylics on canvas. The canvas has a fine grain which I find great with the detail required for the painting. There was a lot to capture in a small space of 30 x 30 cm, so a lot of time was required to complete the painting.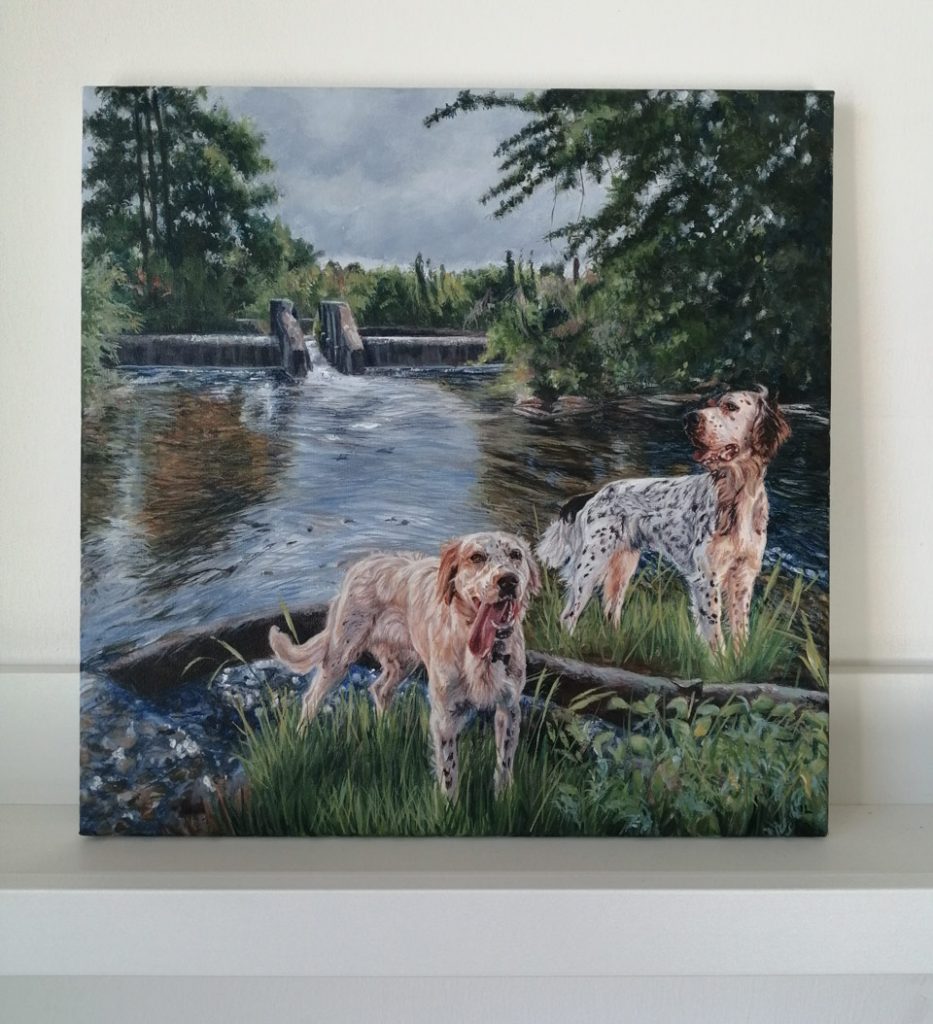 I am really delighted the clients were happy with the painting and with how I captured the dogs' personalities. I really enjoyed the process of capturing both the dogs and the reflections in the river together with the trees.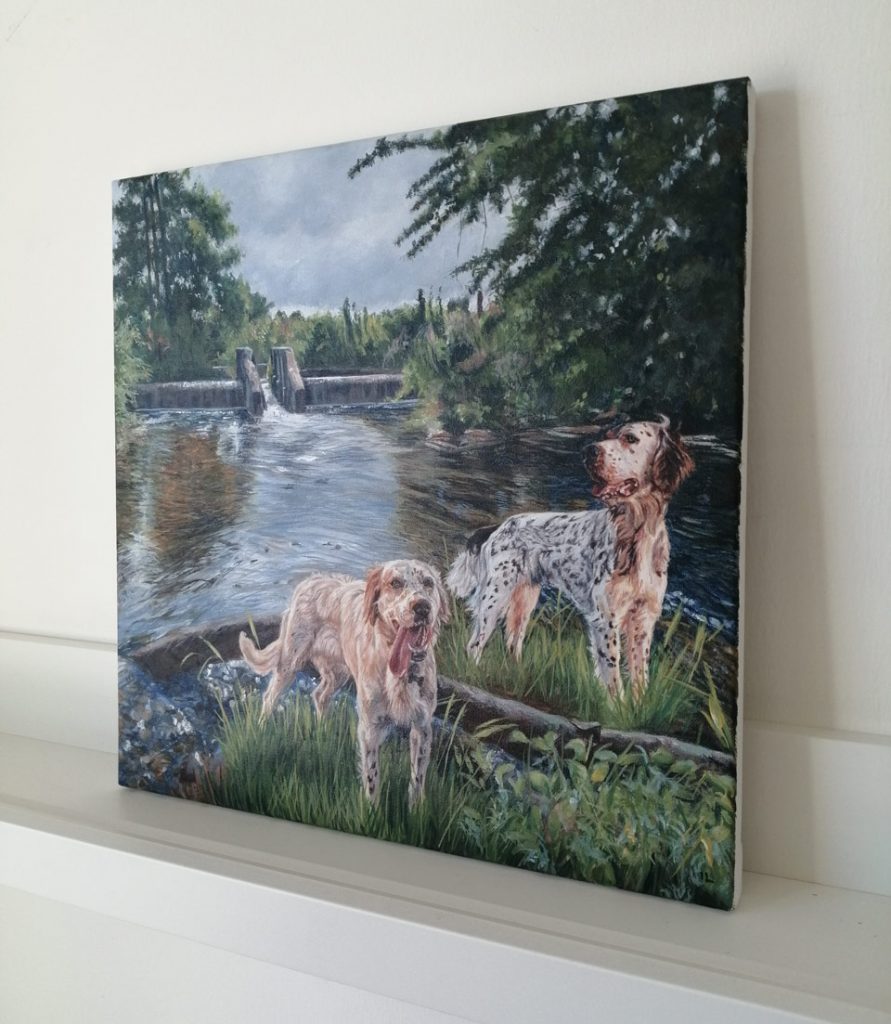 I took some photographs of the progress and the finished canvas. I work on a standard edge canvas at 18 mm deep. The painting was posted to the clients unframed.