I completed this portrait only a few weeks ago in spring 2023. It was for a client returning to me for another commission. I created a number of drawings of her family, her sister and brother and their families. This drawing features my client's sister Naomi, her partner Michael and their new baby boy Ryder. The photo is just gorgeous and captures such a happy moment in the young family's life.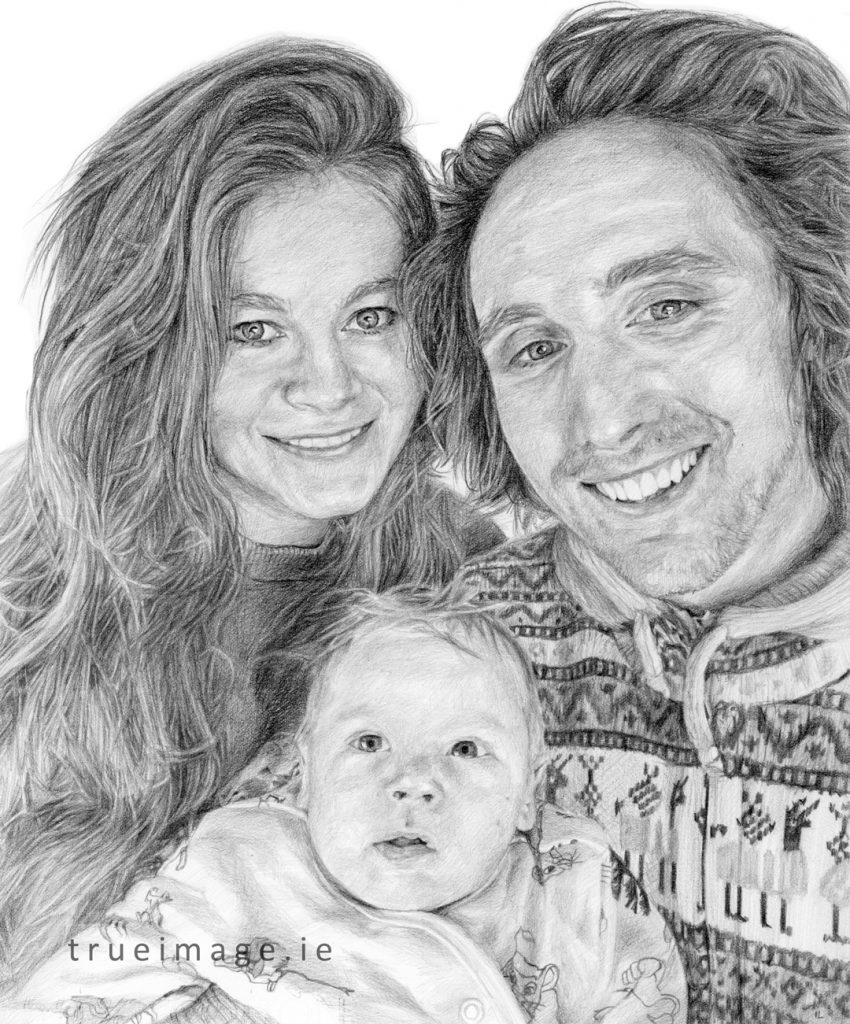 The drawing is 25 x 20 cm in size drawn with graphite pencil on paper. I mounted the drawing in a neutral coloured mount before posting it to my client.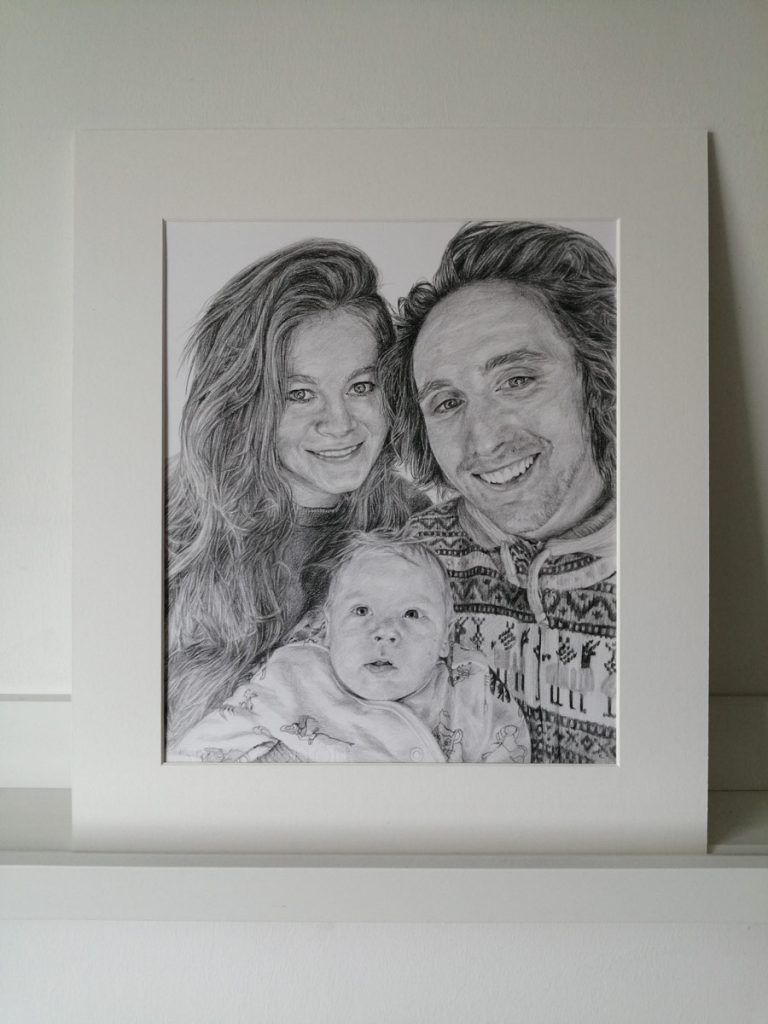 Veronica, my client, and her sister and family were very happy with their portrait. Many of my portraits are commissioned as gifts and I don't always get to know how the receivers like them, so it is just lovely to hear what Naomi and Michael thought: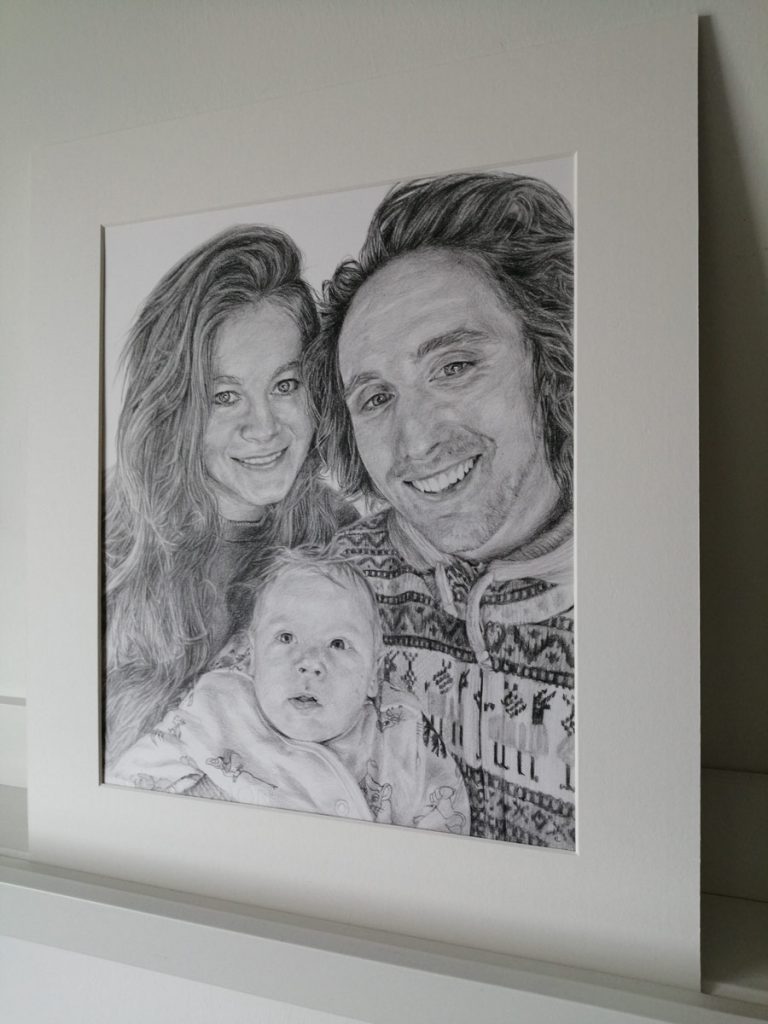 Morning Ivana! That is absolutely amazing!!!! I love it so so much. Thank you!!! You've really captured them perfectly. You are so talented!!!! Cannot wait to give it to them for their wedding…

Naomi will absolutely love it. Thank you so much for creating such a beautiful piece. I'm sure I'll be onto you again in the future with more work…

Naomi and Michael absolutely loved their sketch! They were honestly speechless so thank you so very much! It meant so much to them that you captured everything so perfectly!

Veronica, Galway, Ireland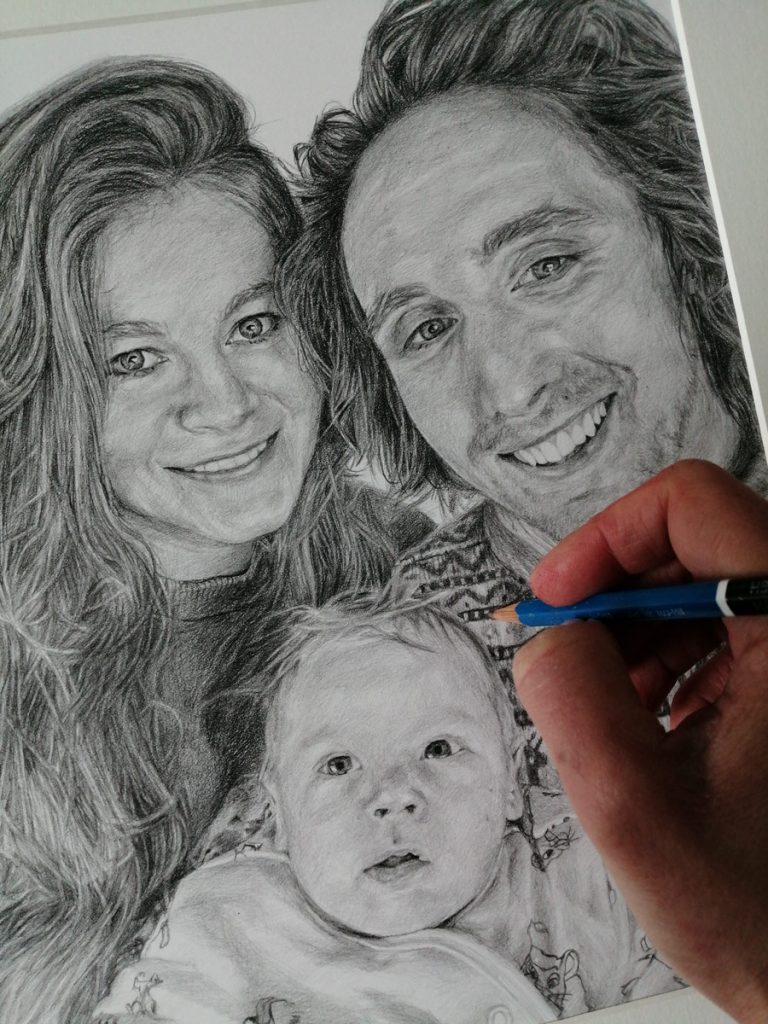 The photo was lovely and I really wanted to capture the happy moment the lovely young family are sharing here. It will be a lovely gift and keepsake for them. The drawing was quite small in size and will be an intimate capture of a happy moment. I worked with graphite pencil starting with a line sketch to capture the family's likeness. I then carried working with different pencils to shade the entire portrait. I use a HB pencil for the sketch, usually shading with pencils ranging from 2B to 8B.