This drawing of Charlie, the gorgeous curly cockapoo dog, and his best friend Will, the very relaxed cat sitting right next to him was commissioned by a client in Kilternan in Dublin.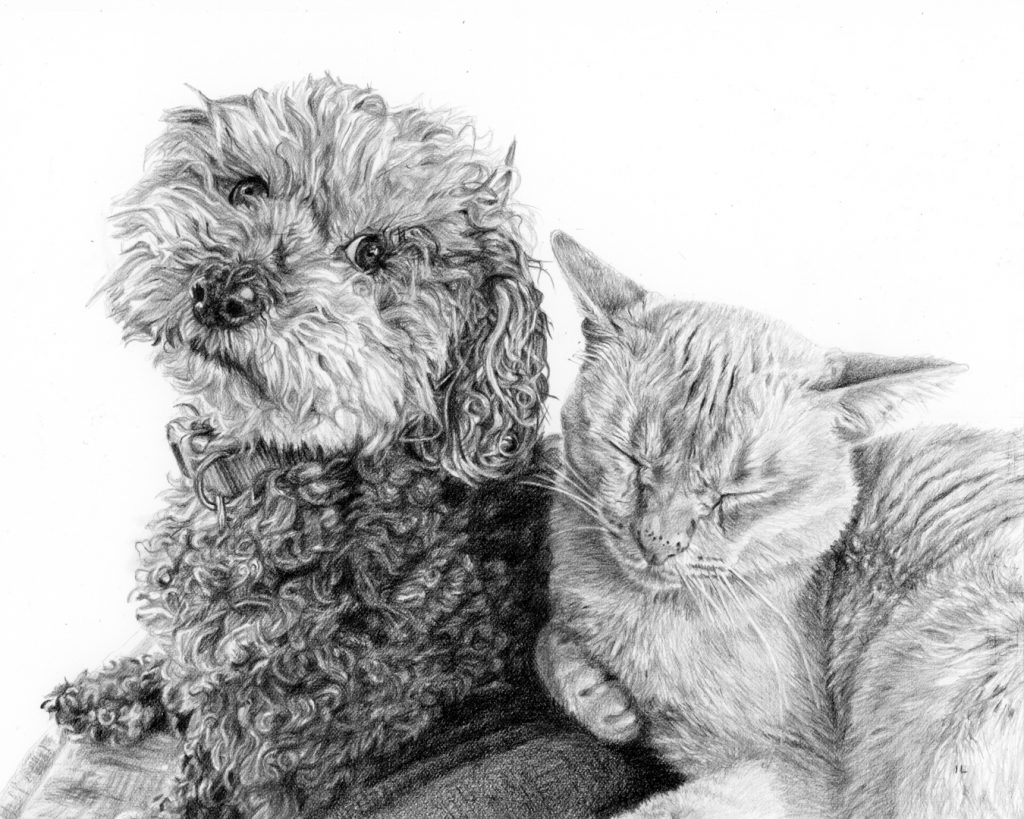 Iain's wife Shirley commissioned a number of drawings from me over the years, including pet drawings for her friends, a speedboat montage for Iain, a horse drawing for her brother and others. Iain commissioned this drawing as a gift for his mother's birthday.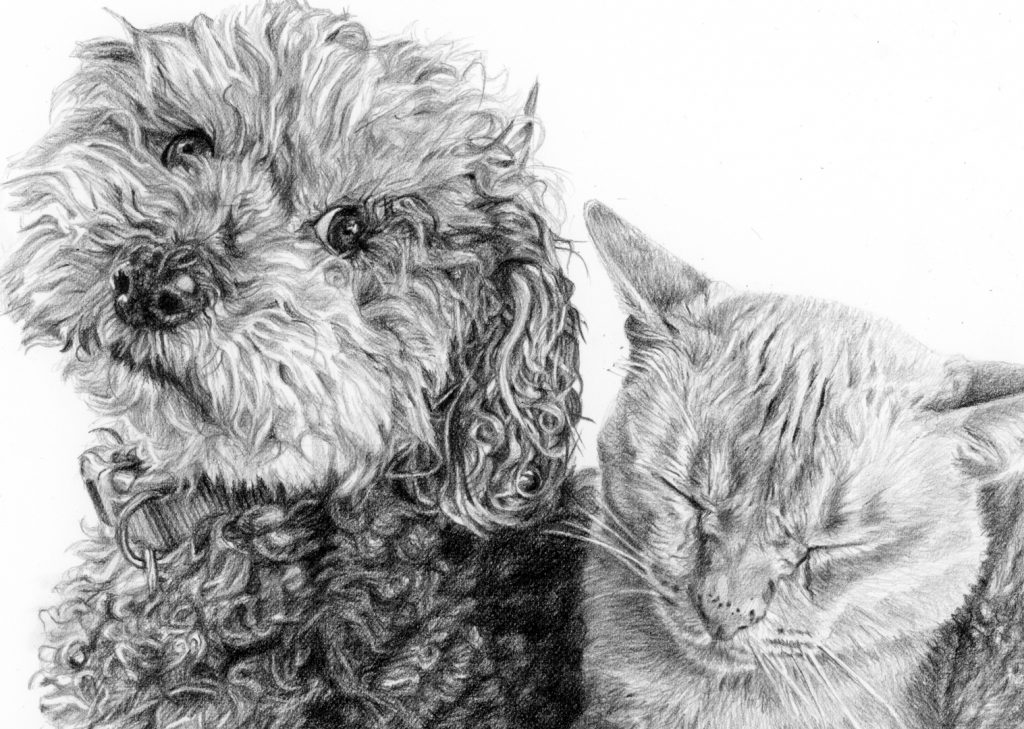 I had one photograph to work from. I often get photographs of photographs to work from these days which means a lot of loss of detail, but in a way I can create a more original piece of work this way.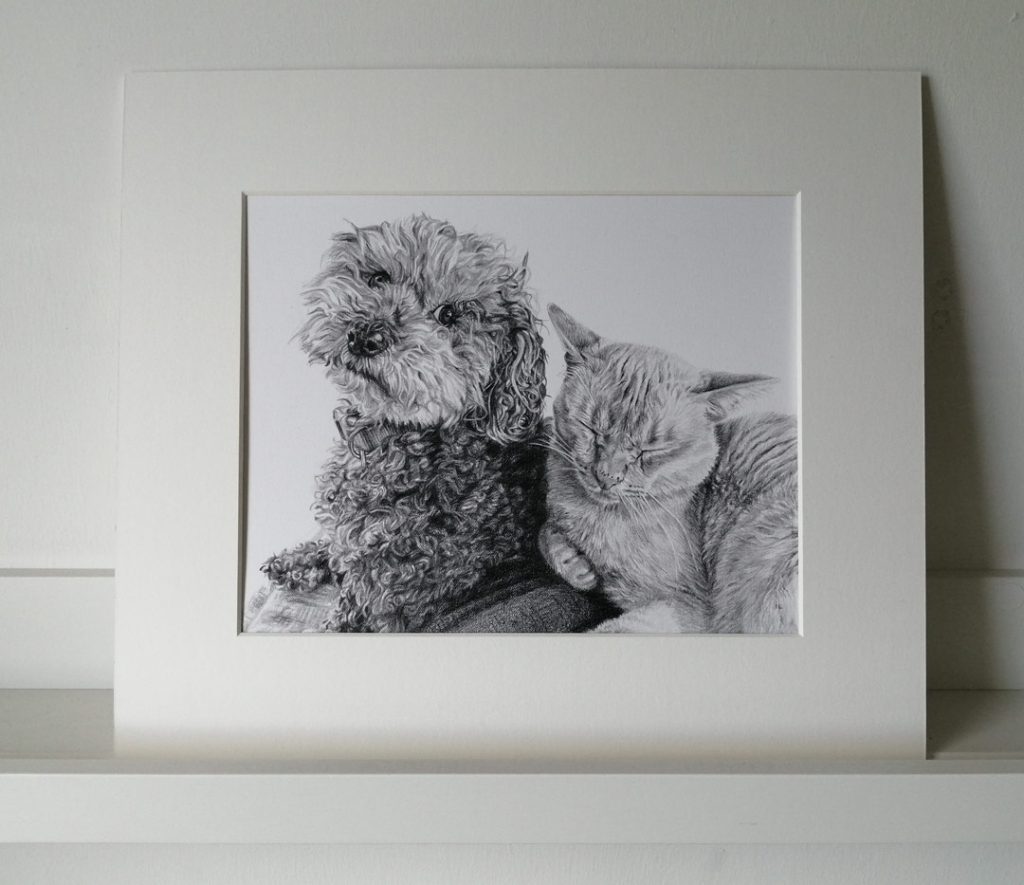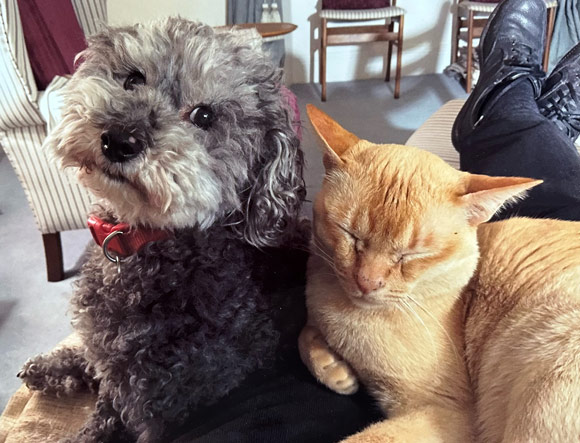 The drawing is small in size a 20 x 25 cm. I used pencils by Staedtler and Faber-Castell as I always do. They both are a mixture of strong graphite and dark charcoal making them unique in their composition and texture. I am able to create a lot of darkness in the shadows, which is very handy especially when drawing dark or black fur, but still retain the ability to sharpen the lead really well without breakage. I mounted it in a neutral coloured mount before posting as usual.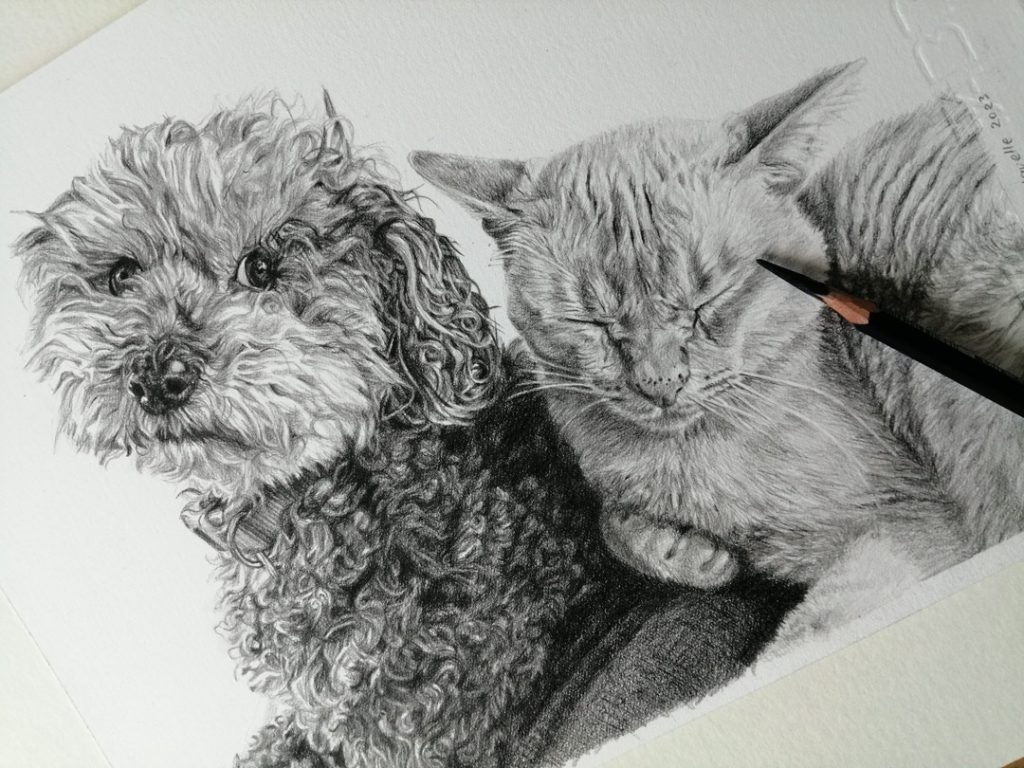 The client was very happy with the finished portrait:
Hi Ivana, That looks wondeful – as usual you have done a superb job. Thank you. Kind regards, Iain

Iain, on the finished drawing of his mother's cockapoo dog Charlie and cat Will, July 2023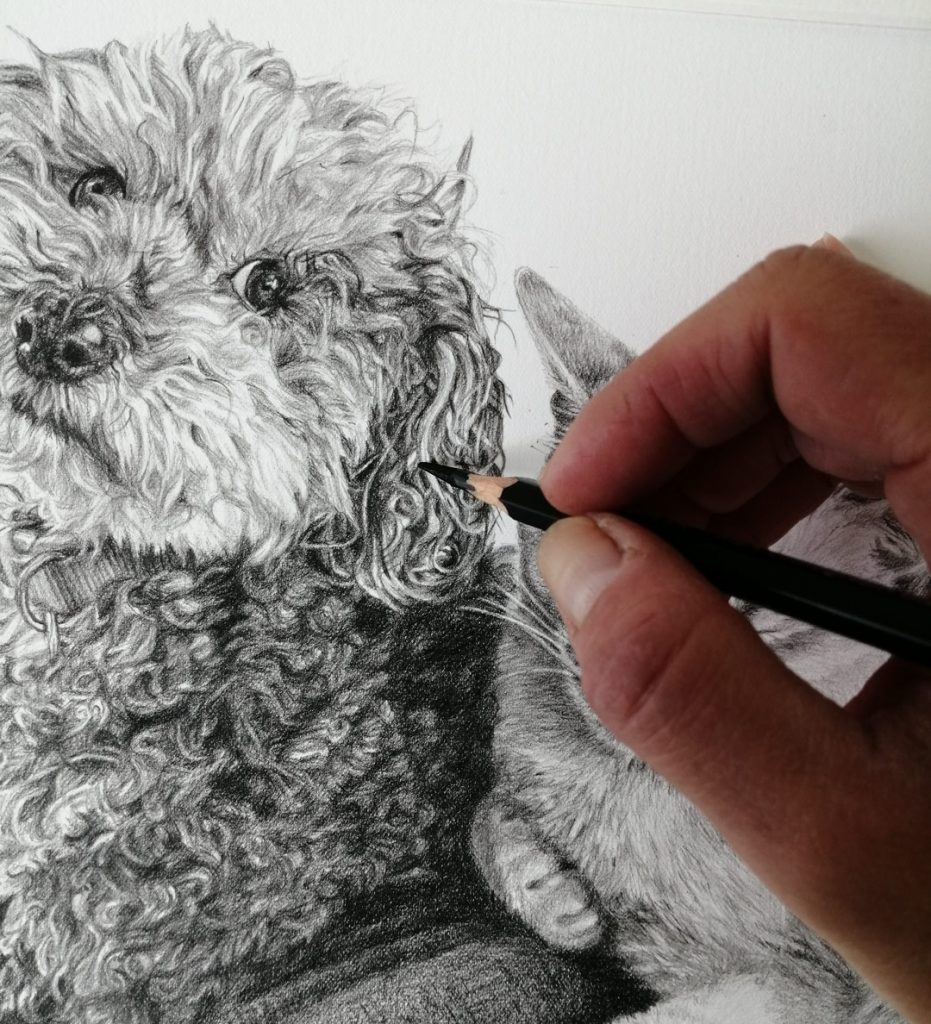 I really enjoyed adding all the details to Charlie's and Will's fur. Charlie, being a cockapoo dog with all his curls was a lot of work and quite time consuming. On the other hand, Will's cat fur being so different and smooth, I had to create a completely opposite look, soft and airy.
To commission your own pet portrait, or a unique gift for someone special, please email your photos to me at info@trueimage.ie.