I was commissioned to create this lovely family portrait a few weeks ago back in August. John, the client, contacted me with quite a tight deadline for his wife's birthday present.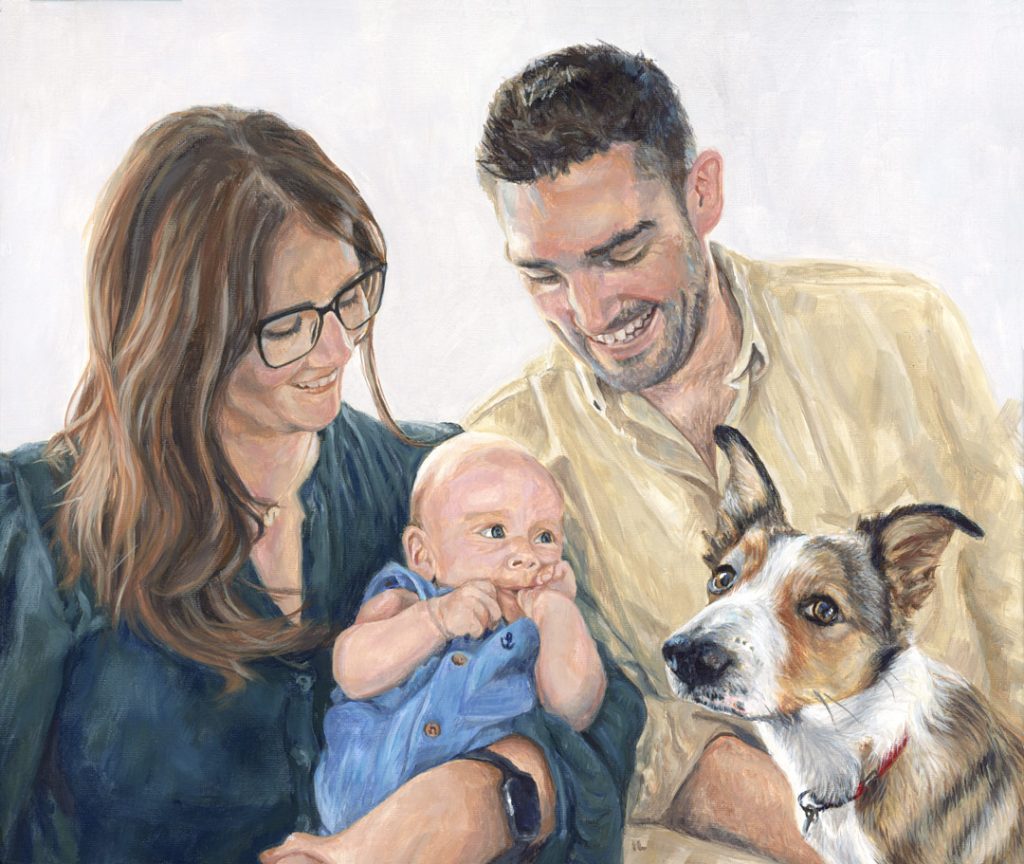 It was such a lovely photo, I couldn't refuse, so I worked really hard to get it finished in time for Roseanne's birthday at the end of last month. John gave me a few photo of their family together, separately and of their beloved dog Lady.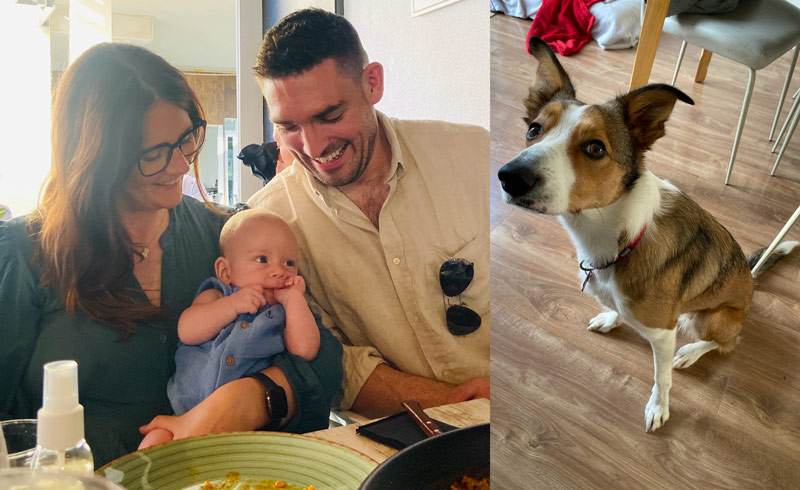 Lady is just gorgeous and John wanted her to be included in their family portrait. I can see why, she is lovely and a great part of their young family. Thankfully, they live just around the corner from me in Maynooth, county Kildare, so John could collect the painting when completed.
He was very happy with the result:
Hi Ivana! Thank you so much for the scanned image. The painting looks fantastic and is just what I was looking for. Thank you so much for producing this! and it's great to hear that you have managed to finish it so soon….It really looks great from the scanned image and I'm looking forward to seeing it in person. Thanks again Ivana.

John, on the completion of his family and dog portrait, Maynooth, county Kildare, Ireland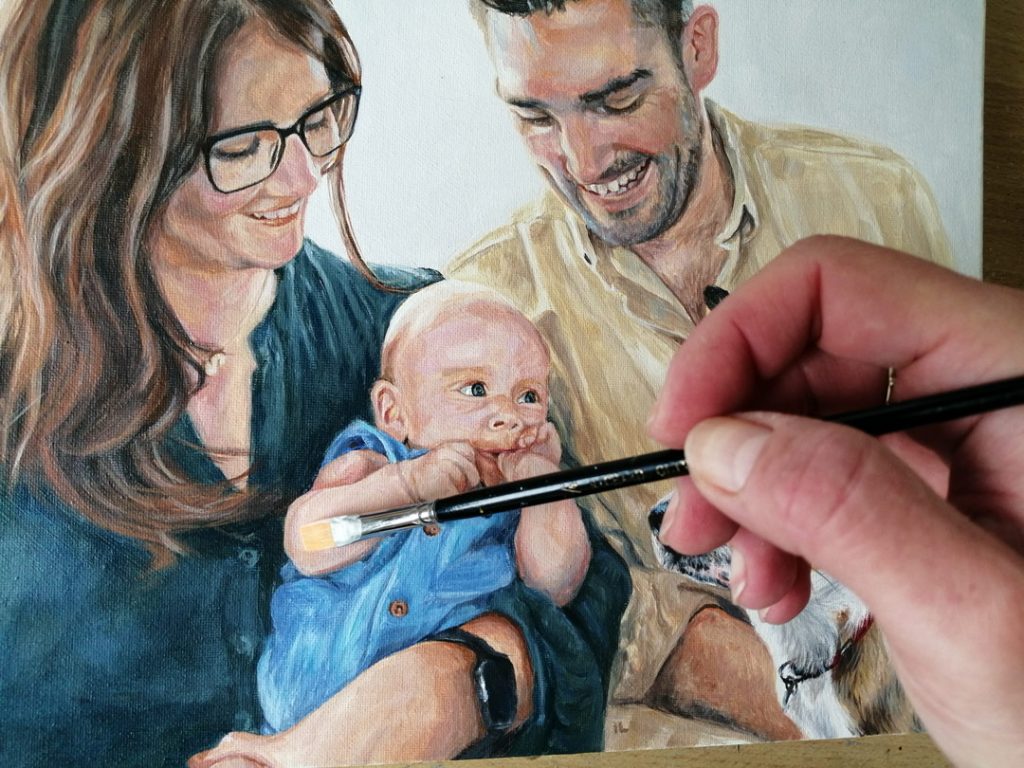 I worked with acrylics on stretched canvas. I decided to add a little texture onto the plain canvas with some white gesso to make the painting have a little more character as I was working quickly. The main objective was to capture the likeness of the subjects on canvas as the size was quite small at only 25 x 30 cm. I would usually recommend a slightly bigger size when painting this many characters.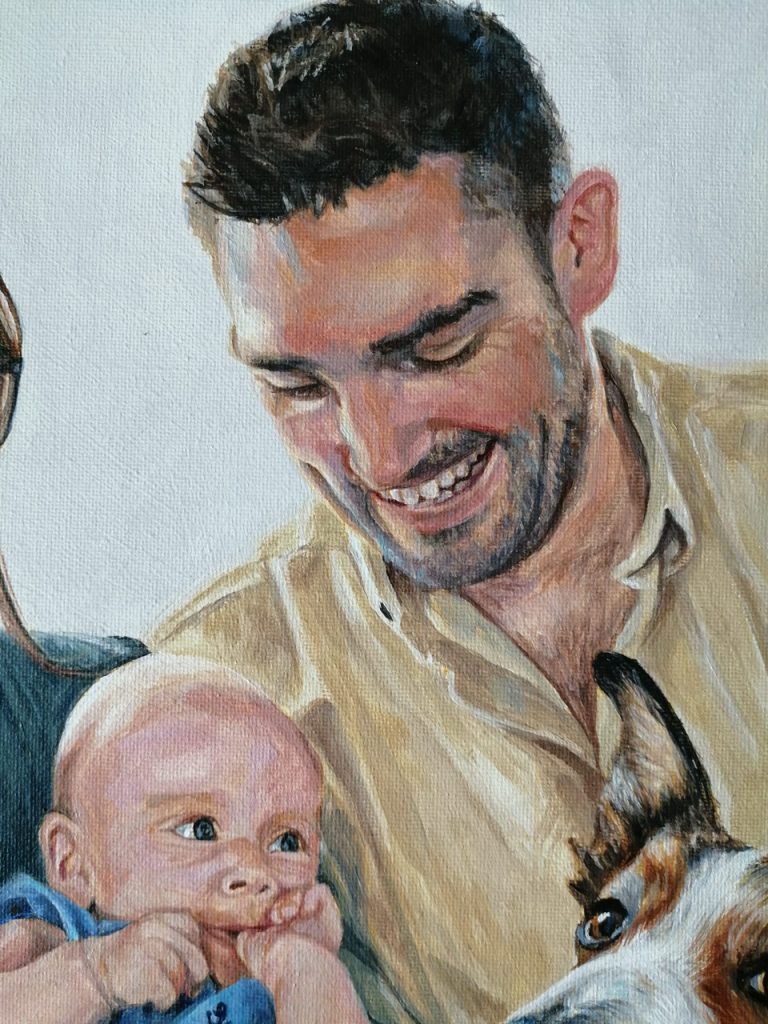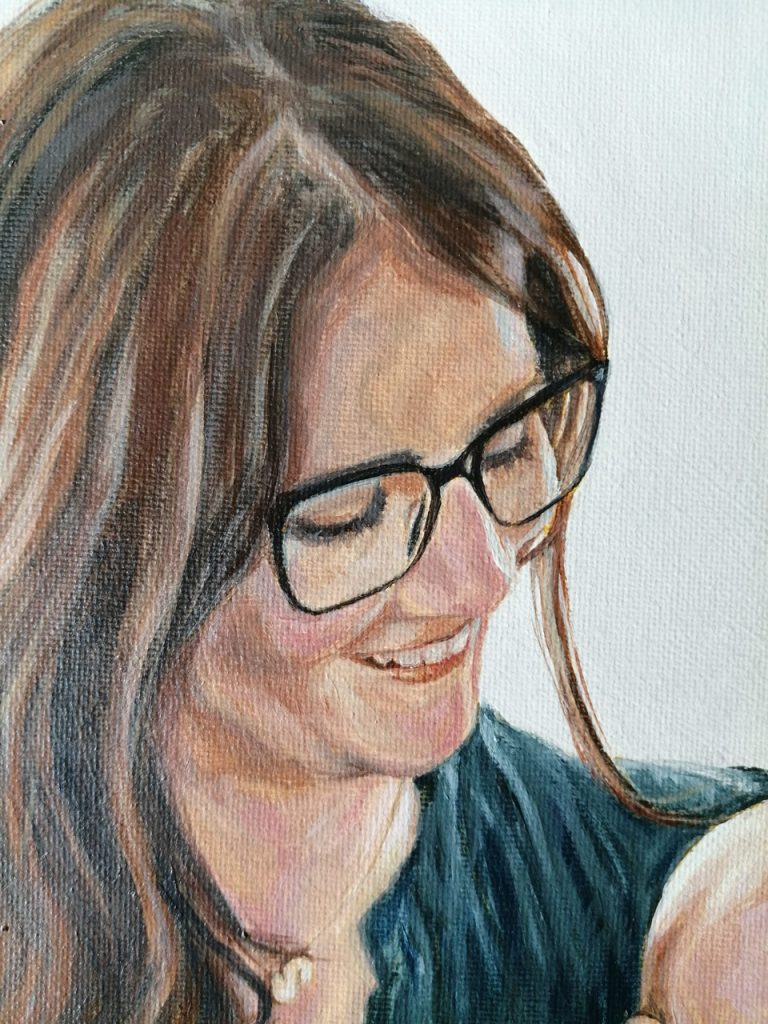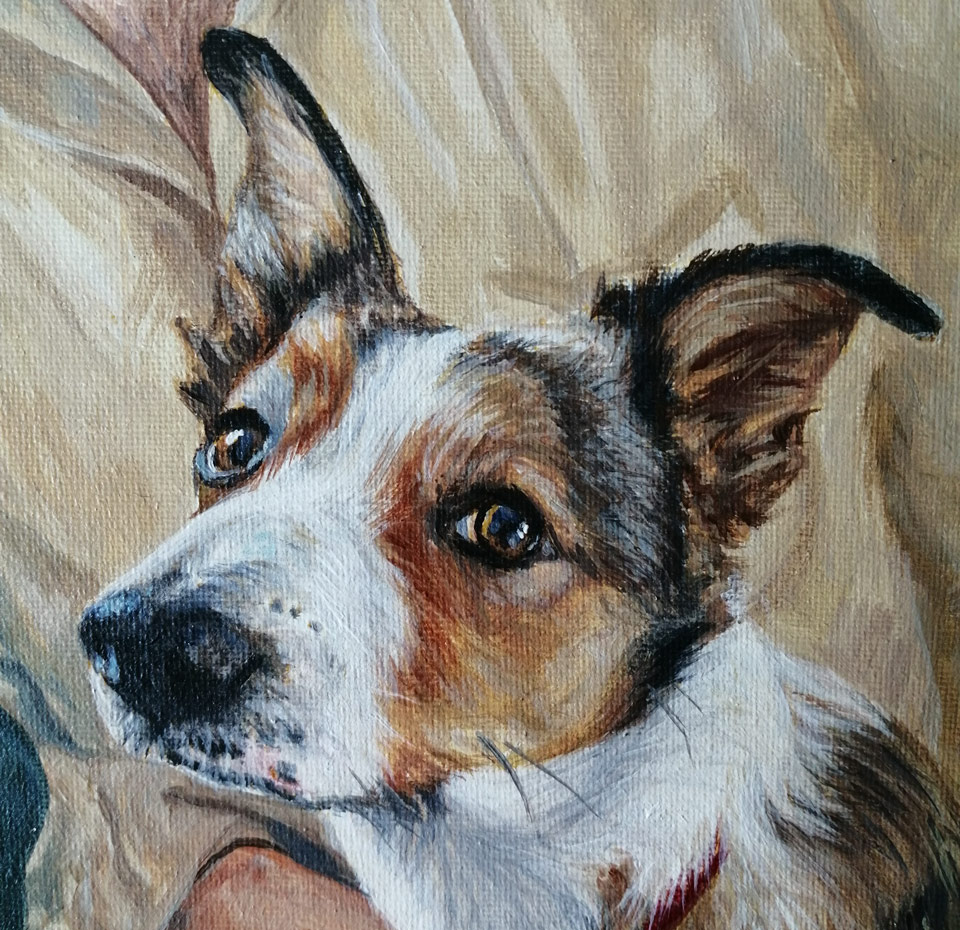 I started with a line sketch of yellow ochre before moving on to initial colour blocking. Once I had the background and most of the clothes completed, I added finer detail to the people and dog's features. The hues I used throughout the painting were not too many to keep it all harmonious.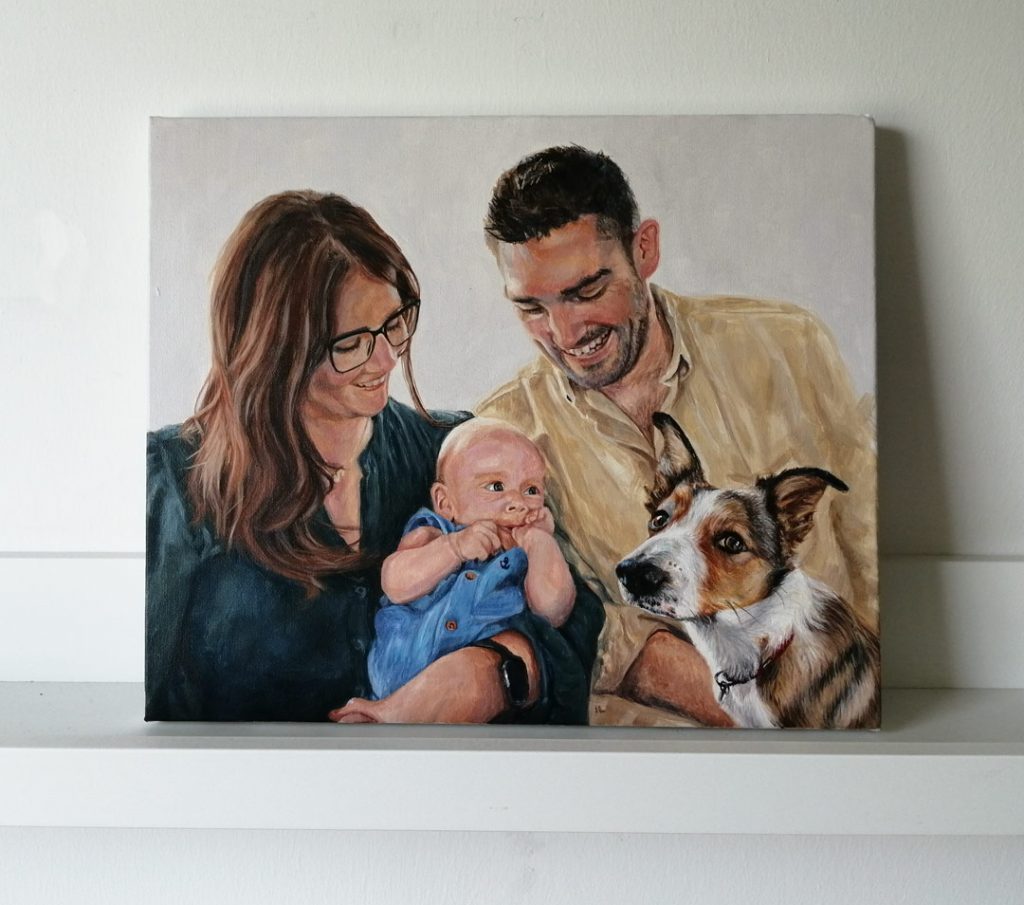 John was delighted with the finished painting and even more when he collected it and saw it 'in flesh'.
You can contact me anytime with queries, or photos of your own to discuss your own commission. I am very happy to discuss unusual request and I have worked on many to date, including ones of building sites, trucks, landscapes, streetscapes and even one of an abandoned bicycle! Just email me at info@trueimage.ie