This is Roxy, the beautiful Springer Spaniel dog having a reflective time in a river surrounded by beautiful trees. This is a memory of a lovely pet I painted a couple of weeks ago. Roxy sadly passed away earlier this year and her portrait is being given as a Christmas present to her family.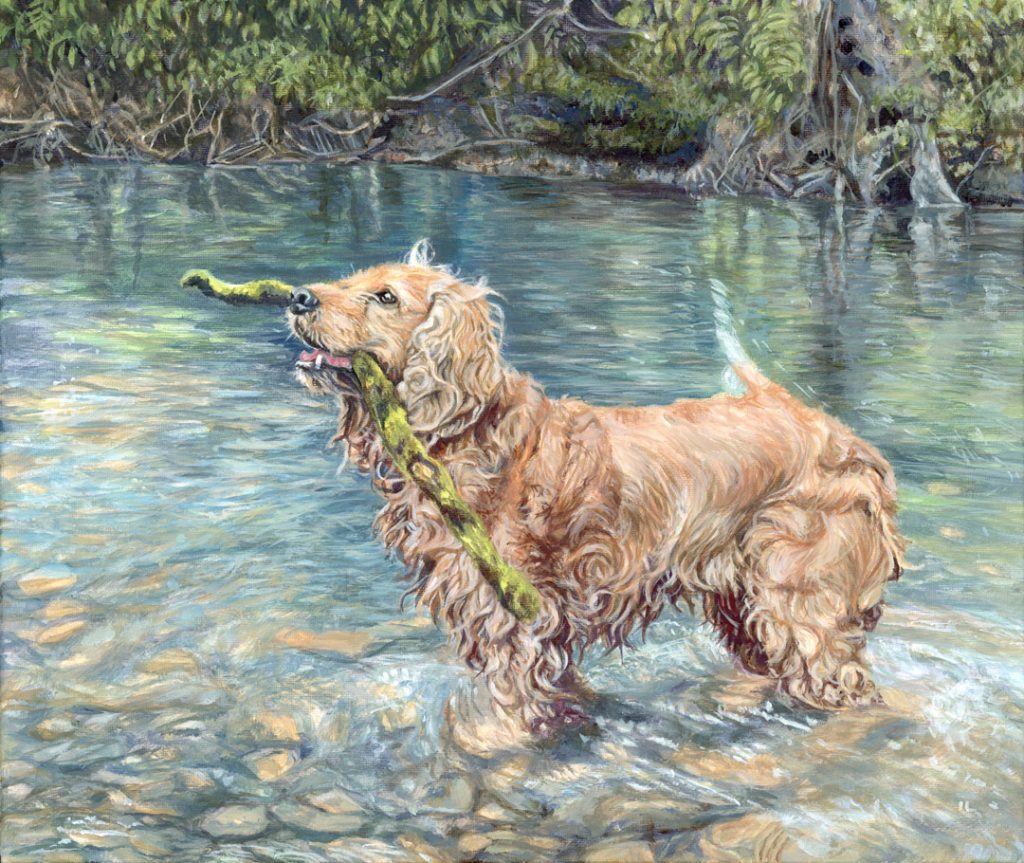 As my client put it, she always had a stick of some sort in her mouth, and she wanted her painted with one in her keepsake portrait too. I painted a portrait of another dog "Dasher" for the same client a number of years ago in 2020. She was very pleased and decided to contact me again this year to commission another portrait, this time of Roxy.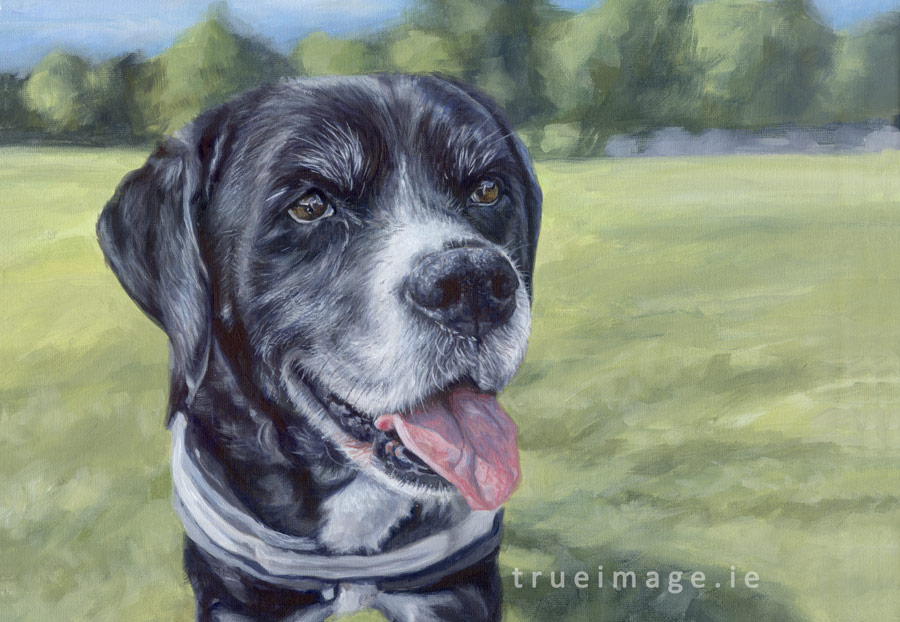 She emailed me a few different photos of Roxy and she wasn't too sure as to which one to use for the portrait. I suggested a couple, but I really hope she would pick this image of her in the water. The original photo has Roxy without the stick, but I added this in when painting. I really loved the way she is standing in the water, her reflection and the colour of the surroundings work so well with the colour of her ginger coat.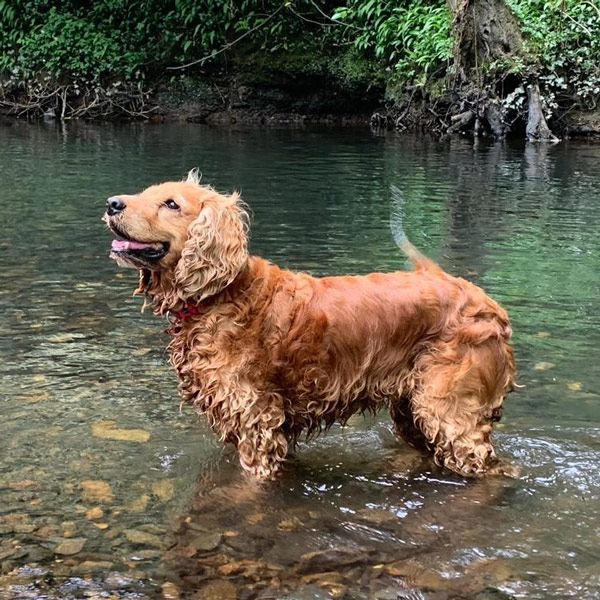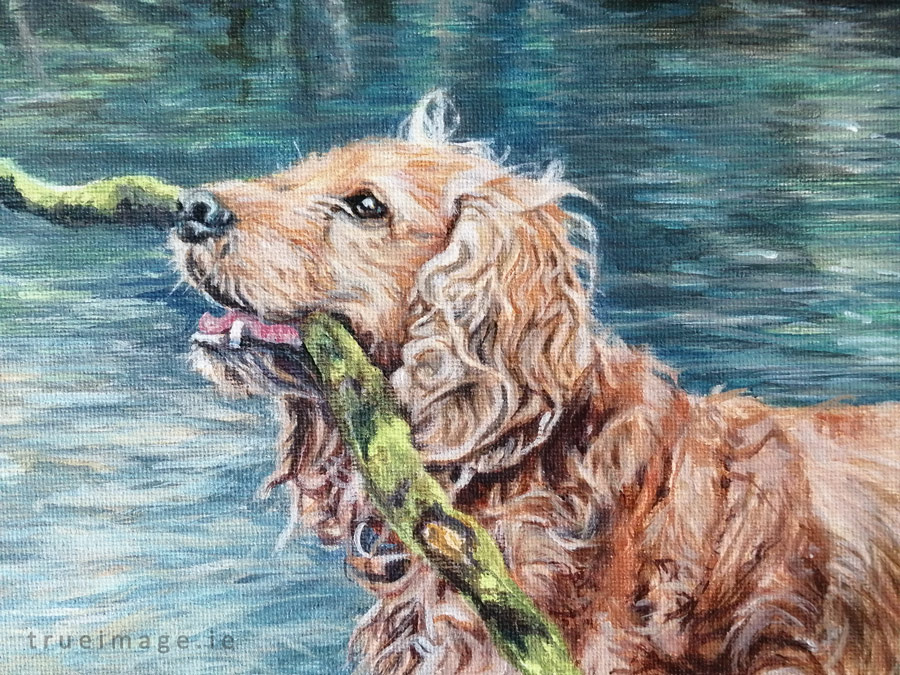 I worked at a size of 25 x 30 cm in acrylics on stretched canvas. The canvas surface I use is very fine allowing me to create a lot of detail. I avoid using too small a brushes though so as not to get bogged down by detail. I want the portraits to take on a 'life of their own'. I want to see the brush stroke and create a somewhat impressionistic interpretation of a photo.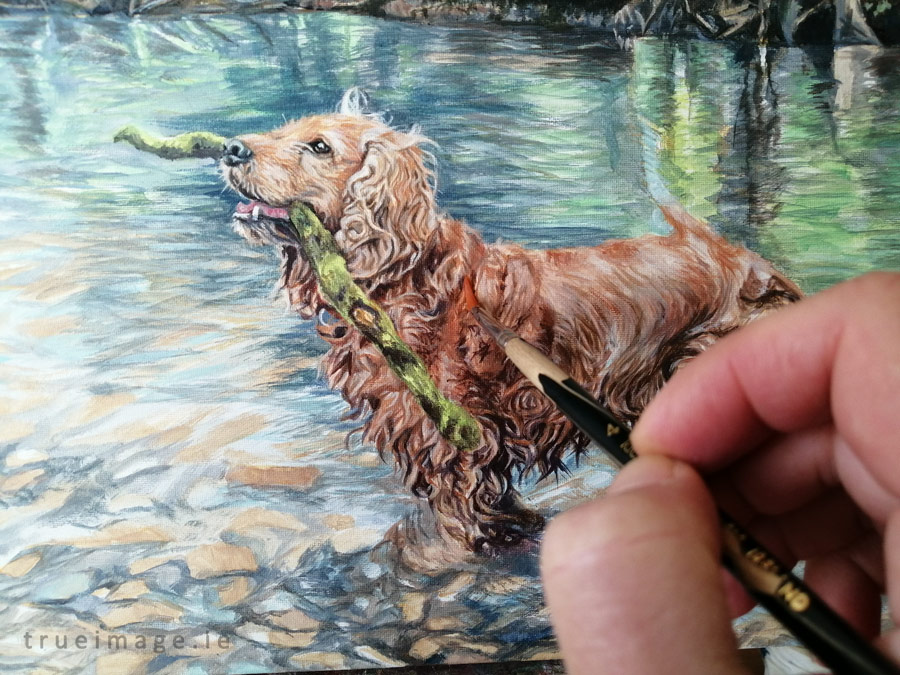 I worked in a line sketch with a yellow ochre at first as usual. I tend not to use pencil for sketching as I feel the ochre adds another colour layer to the painting. I often let it be seen through the coats of paint I place over.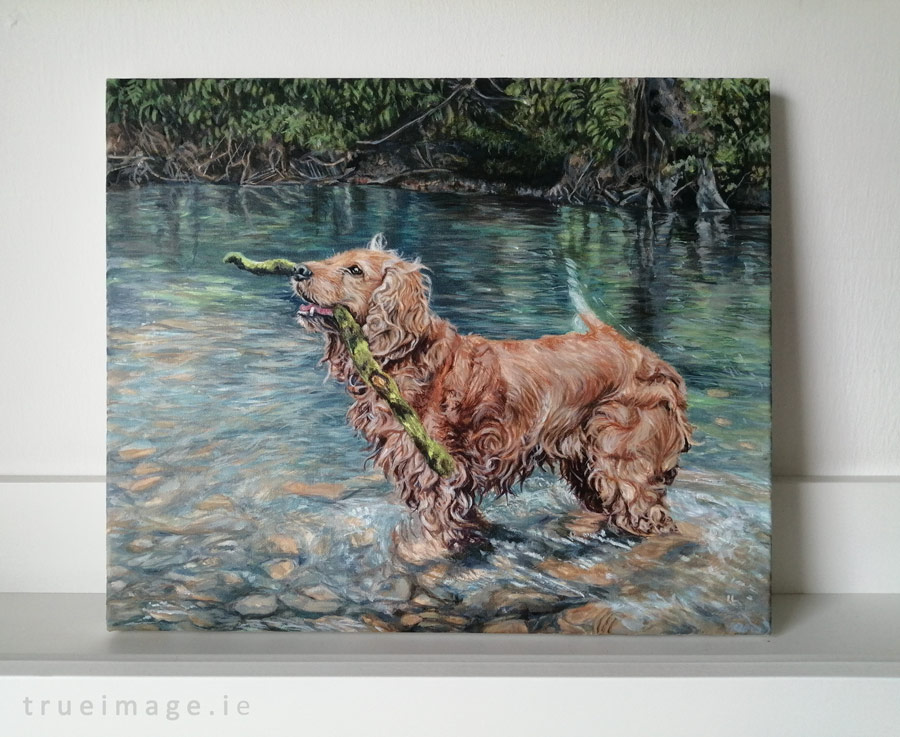 I use Winsor Newton acrylics mostly, but also some Old Holland for certain tones such as Venetian Red. I mostly work with four basics for all colour mixes: yellow ochre, venetian red, ultramarine blue and titanium white. For splashes of colour, I use Cerulean Blue which I just adore, bust smaller quantities work better, Lemon Yellow or Cadmium Lemon, Alizarin Crimson and Cadmium Red Deep.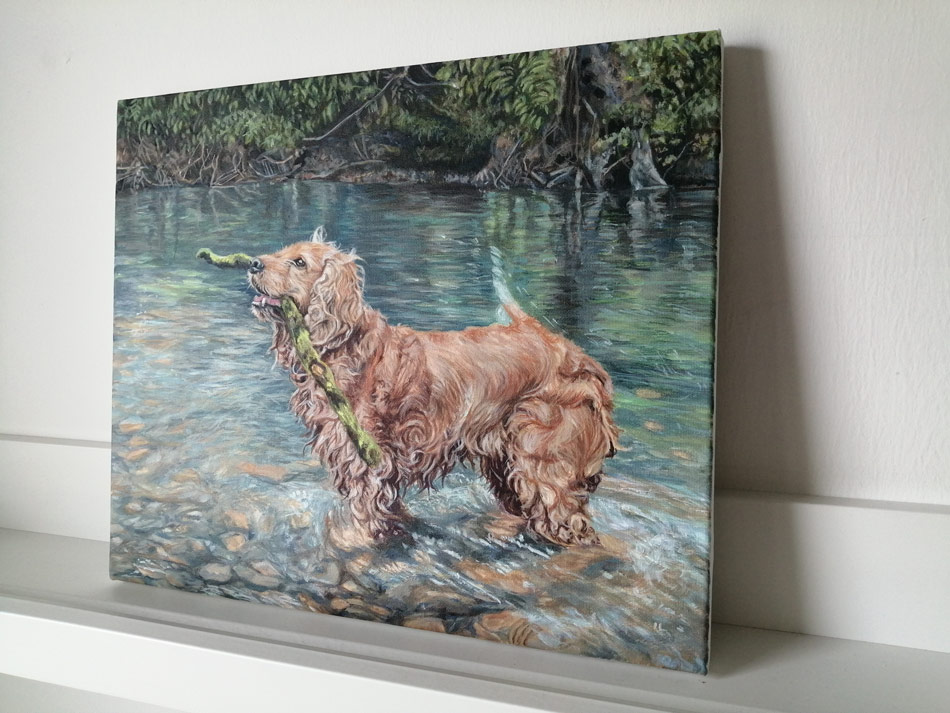 I like to take photographs of finished portraits together with a scan. The scans can sometimes look too perfect and don't show the wonderful texture of the canvas surface. I have a simple shelf in my studio and with the white walls, they show off the paintings well.
If you would like to discuss your own commission, don't hesitate to email me at info@trueimage.ie with your photographs and preferences.