This is a portrait painting of Breffni Twohig (now Kelly), a cross country running athlete competing at the 2009 European Cross Country Championships in Dublin. Her father, Ronan, contacted me back in August to complete this portrait as a gift for her birthday at the end of October.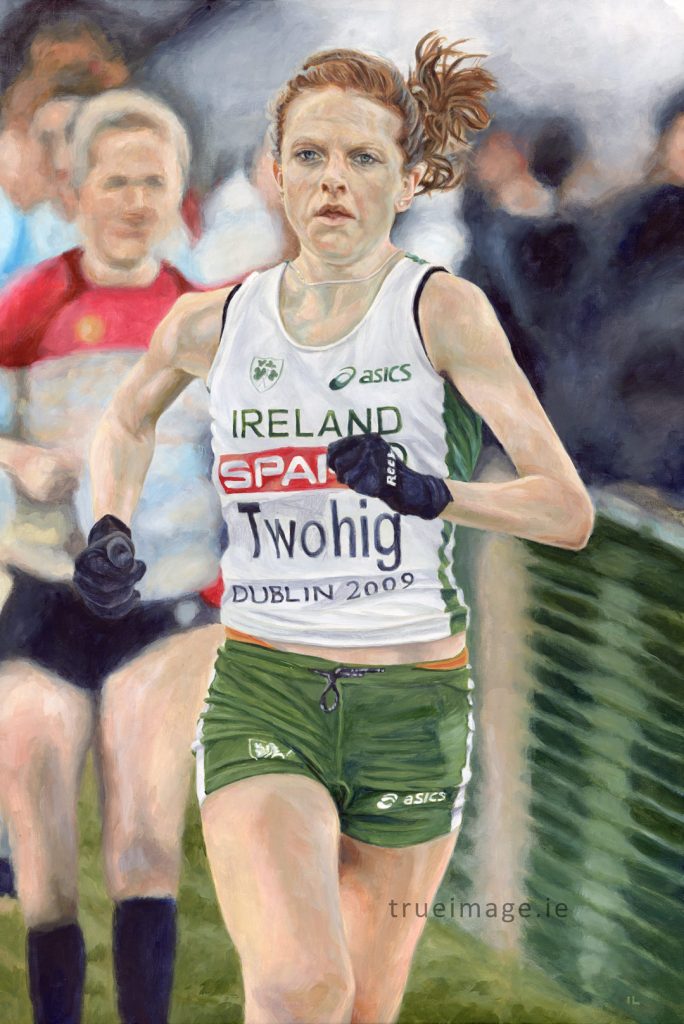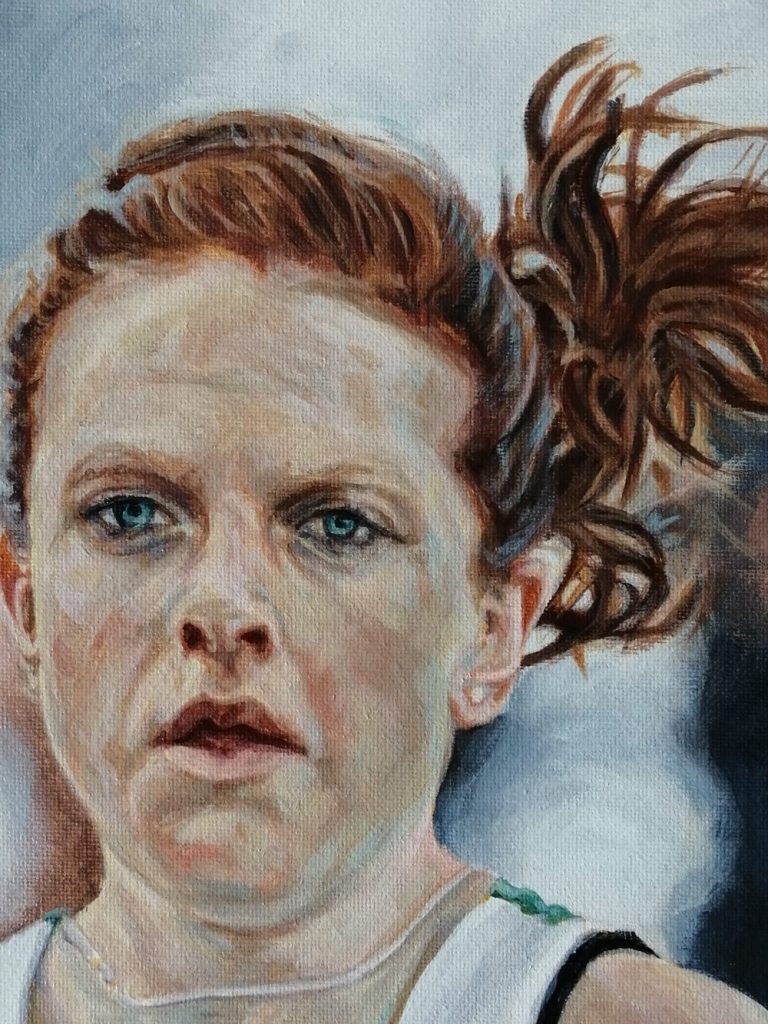 It was such a joy painting this portrait, not only due to the visuals, the colours and the movement I could capture, but also because of how inspiring Breffni is as an athlete and a woman. She now has three children, is married and lives in county Kildare. After taking a long break from running, she returned to the sport just last year and has now been selected for the 2023 Home Counties Masters International in Glasgow on the 11th November.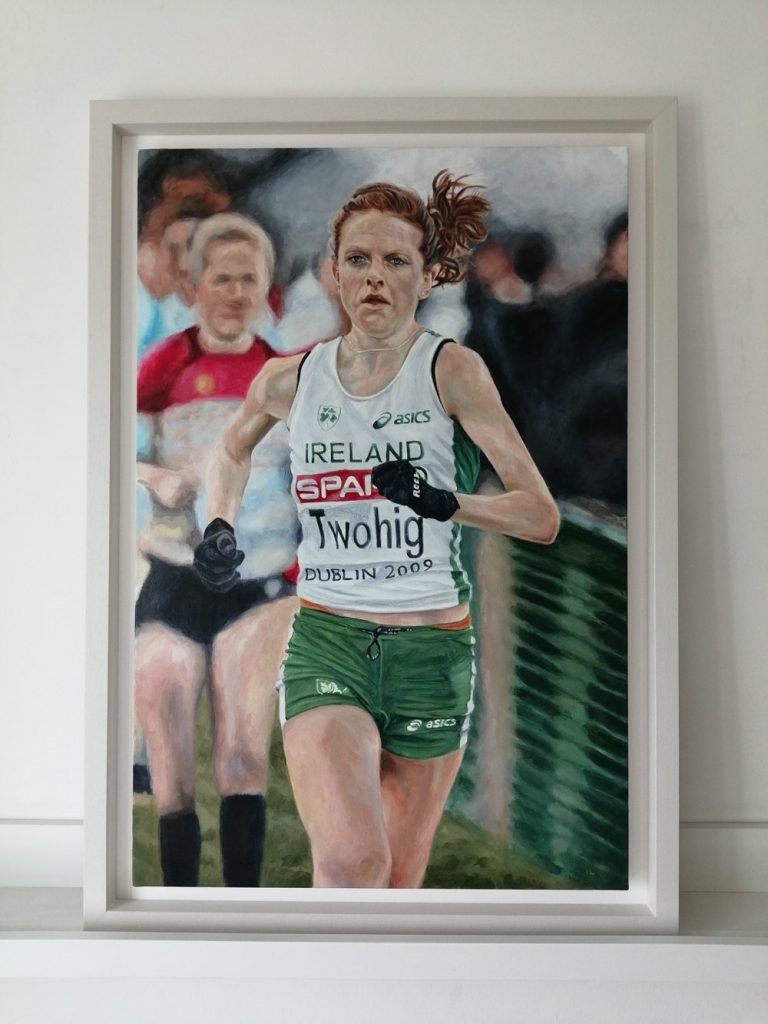 I combined a few photographs of Breffni to create her painting. The main image used for her face was taken by Cathal Noonan, an Irish photographer based in county Cork. The client wanted me to adjust Breffni's arms for the year '2009' to be well visible in the painting together with 'Dublin' which are both on her vest. It was a special European competition for her family, as it was one taking place in Dublin representing Ireland.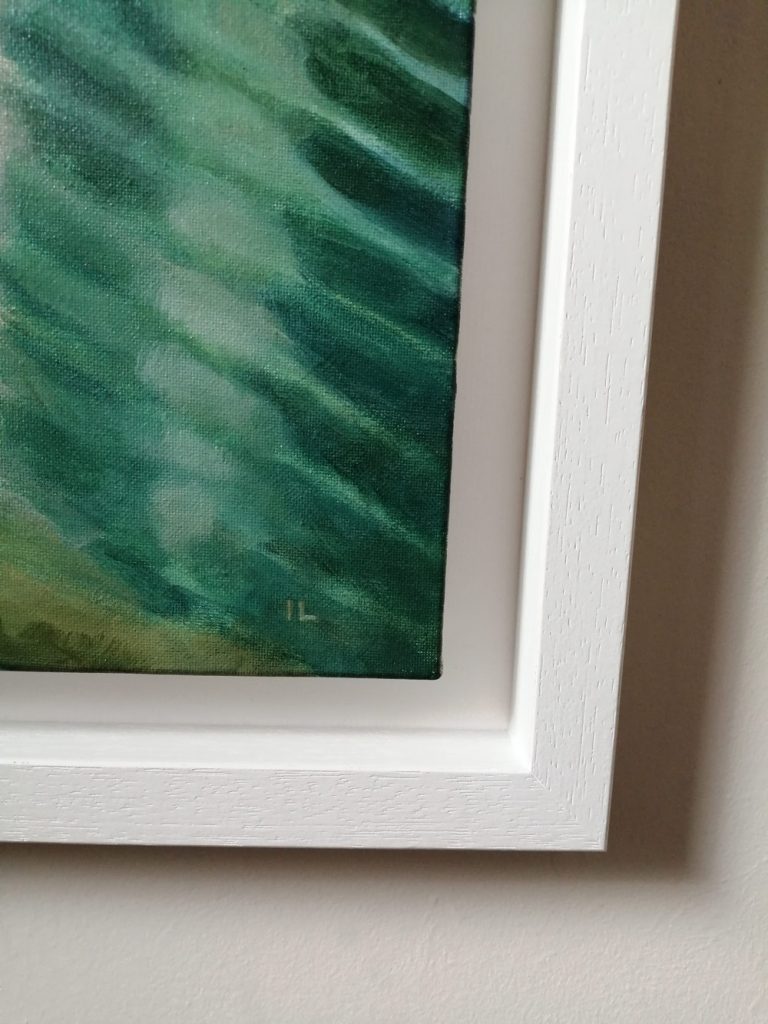 The client was delighted with the finished painting and collected it just before he gifted it to his daughter. I organised a simple box frame for the painting to sit into.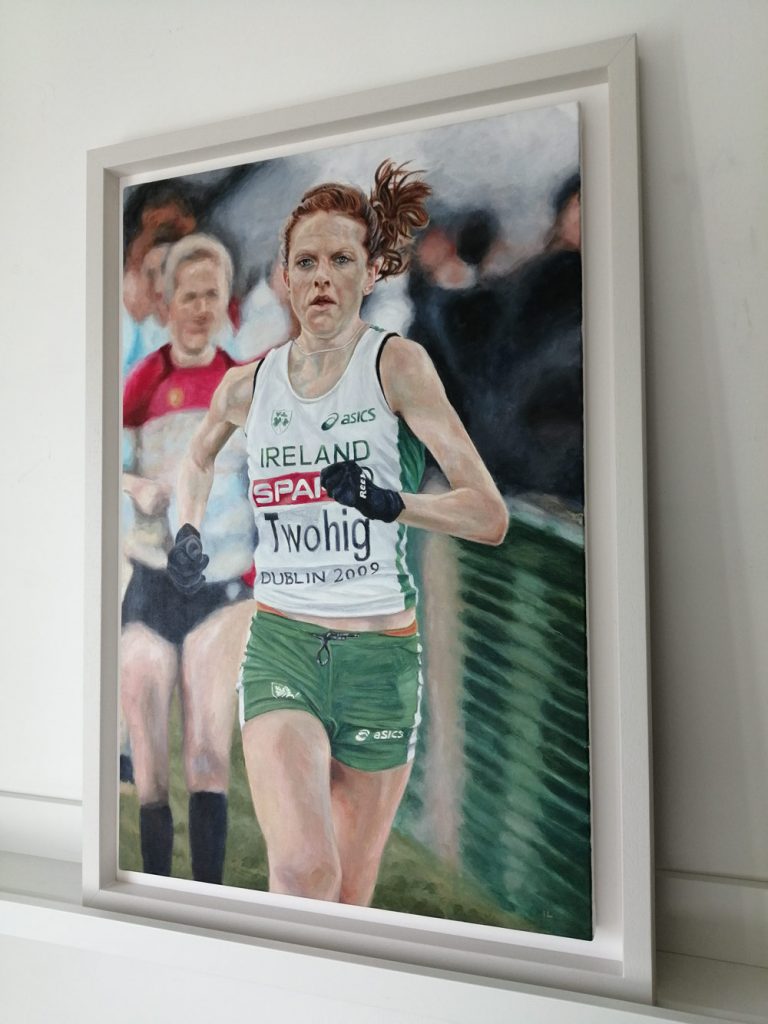 Hi Ivana, I am very happy with the portrait of Breffni and her likeness is excellent which I'm delighted about….[and after he presented the painting to her] She was absolutely delighted with it!

Ronan Twohig, on seeing the scanned image of the finished portrait, Maynooth, county Kildare, 2023
The painting is 60 x 40 cm in size painted with acrylics on fine stretched canvas. I used larger brushes for the background moving to smaller sized ones for the main subject. I worked the background in loosely for Breffni, especially her face, to take the centre stage. I wanted the bright colours of the sports jerseys to pop and bring some life into the painting. I thoroughly enjoyed this painting process, it is great to get to work on something a little different.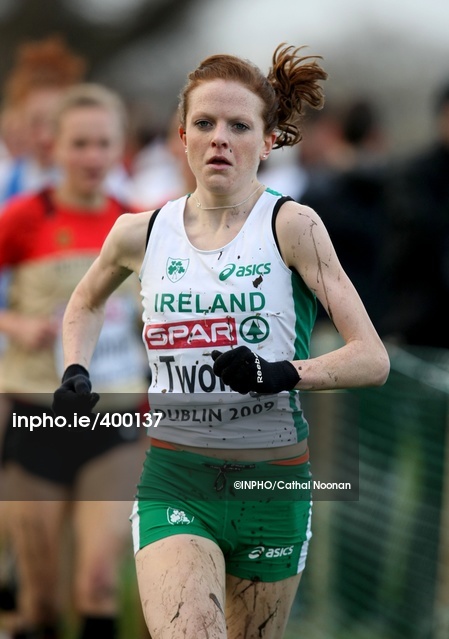 I am now working away on commissions mostly to be presented as Christmas gifts for this year. I still have a few slots available, so if you are thinking of gifting someone something a little different and personal this year, why not emailing me some photos to info@trueimage.ie. We can discuss your requirements and don't forget, I am always open to unusual requests…